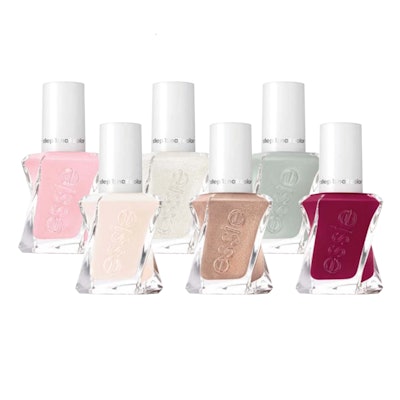 Flirty and fun, Essie Gel Couture Bridal 2017 is ideal for more than just the bride-to-be. Featuring six colors, the collection is also available in traditional and gel polish.
Step-by-Step
STEP 1 Prep the nail. Apply a single coat of Dress Is More.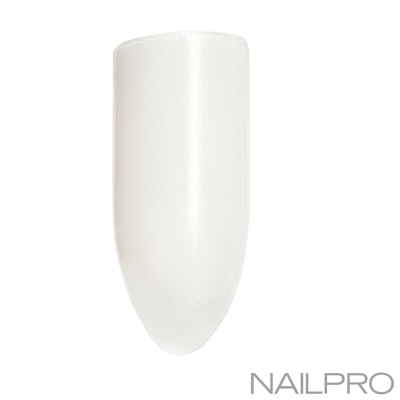 STEP 2 Apply striping tape to the nail in a slightly off-center crisscross pattern.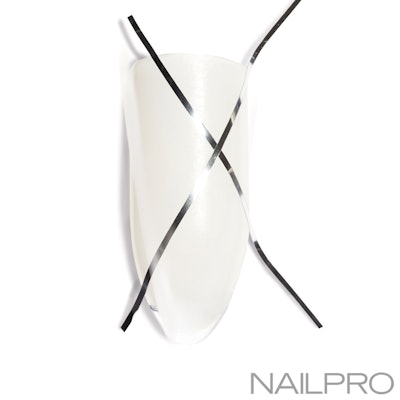 STEP 3 At the base and tip of the nail, paint To Have & to Gold within the space created by the striping tape.
STEP 4 Paint the remaining left side of the nail with Berry in Love. Then, paint the remaining right side of the nail with Dress Is More.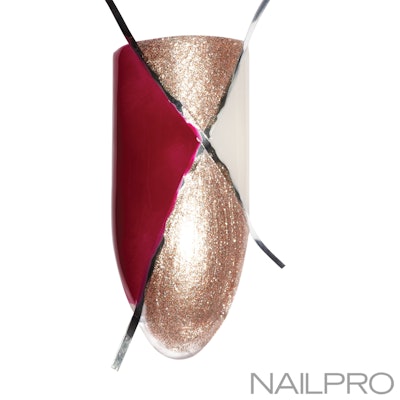 STEP 5 Remove the striping tape while the polish is still wet. To finish, apply Gel Couture Top Coat (not included in collection).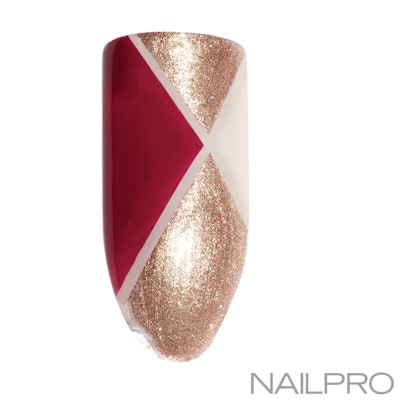 What are your thoughts on the new essie Gel Couture Bridal 2017? Let us know in the comments below! 
[Images: Courtesy of essie]