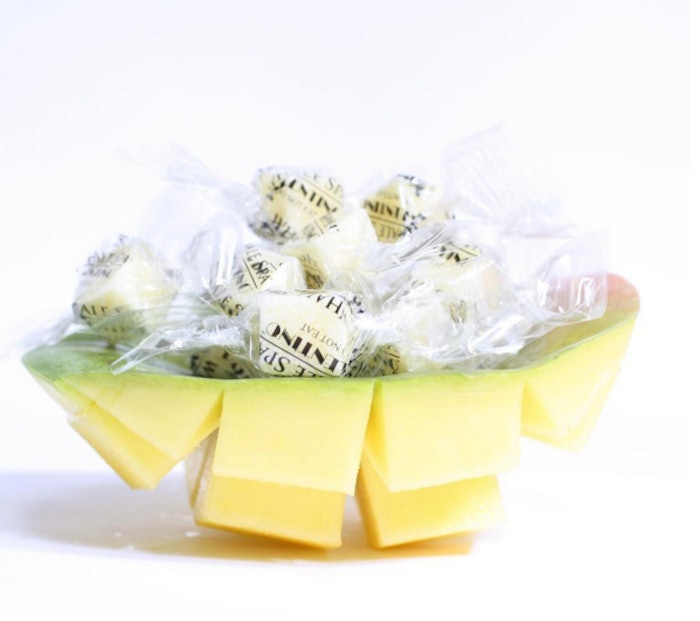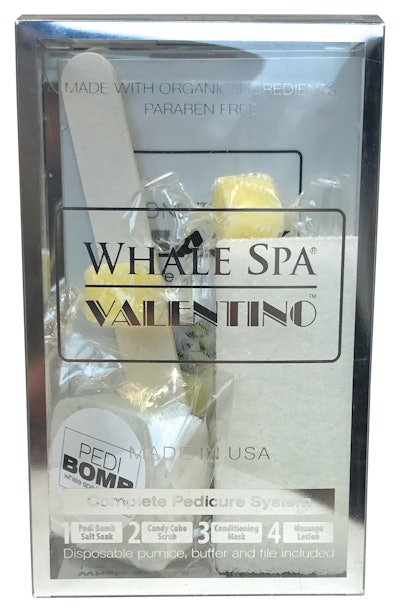 The exfoliating and hydrating powers of Whale Spa Valentino Candy Cube have made the treatment a new favorite among nail pros. Created with a balance of fine salt, pure cane sugar, skin moisturizing butters and oils, one Candy Cube helps scrub away dead skin cells and leave behind soft and plump hands and feet.
Now, Whale Spa and Valentino Beauty Pure have teamed up again to offer a seven-in-one pedicure kit designed to make your services easier. Made with organic ingredients, the Candy Cube Complete includes a Pedi Bomb, Candy Cube Scrub, Conditioning Mask, Pedi Buffer, Pumice Bar and a Pedi Nail File. The kit is designed for only one use, allowing you to provide clients peace of mind on your salon's sanitation practices.
What do you think of the Candy Cube Complete kit? Let us know in the comments below!
-Sigourney Nuñez
[Images: Courtesy of Whale Spa Valentino]
Read More:
Readers' Choice Awards 2016: The Complete List
Meet NAILPRO's Guest Business Blogger David Anthony DiLorenzo