Last week, we attended a trends forecast presentation with Swarovski at the Tuck Hotel in Downtown Los Angeles. The precision-cut crystal maker introduced Spring/Summer 2018 crystal innovations inspired by new perspectives. Learn how you can incorporate the styles into nails now.
For spring/summer 2018, Swarovski presents four trends:
Gang Star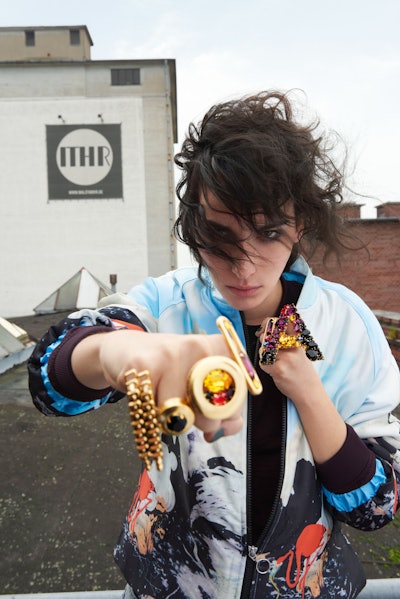 A street-style revolution is erupting, according to Swarovski. Gritty, sports-influenced designs inspired by '90s hip-hop will be the new uniform for expression. Nails will become a billboard with thoughts and graffiti-style typography to showcase a bold attitude.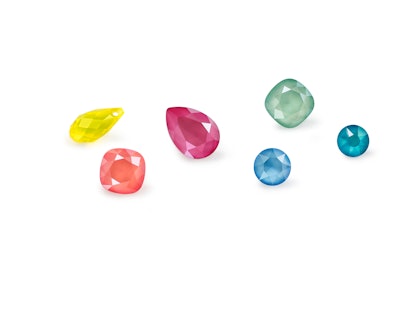 To satisfy the need for bling in athleisure, top the edgy style with the Skull Flat Back or Crystal Iridescent Blue Pearls, you can even try Shiny Lacquer Pro Effect Crystals that are half-opaque and half-shiny.
No Normal
Self-acceptance and individuality is in, Swarovski says. This season shifts focus to statement pieces of an outfit and keep things simple For nails, create designs that deliberately break the mold and create imperfections on purpose.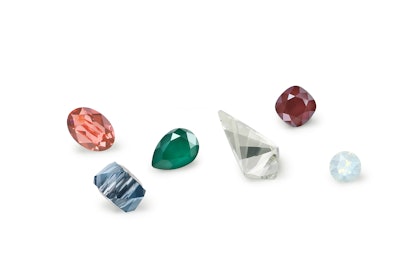 Go back to the essentials to create a look that embraces differences with crystals in rose peach, dark red or even denim blue shades.
READ MORE: How To Apply Swarovski Crystals
Hacked Nature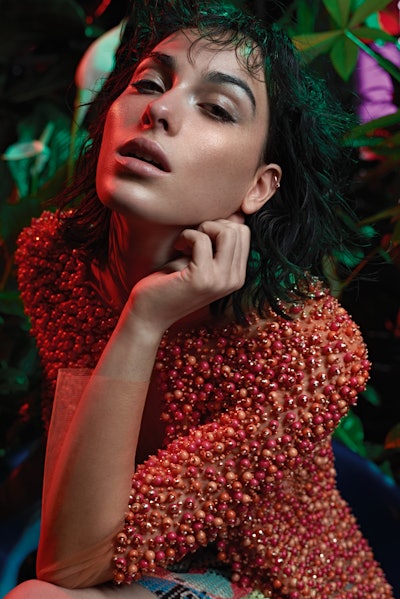 Blend and merge technology with nature and unite these seemingly polar opposites. Swarovski suggests the use of hyper-real synthetic colors and shapes with nature-inspired forms to create a physical and digital design.
Add new Shimmer Effects crystals to nails for a truly futuristic gleam that includes nature-tech colors.
Spell Bound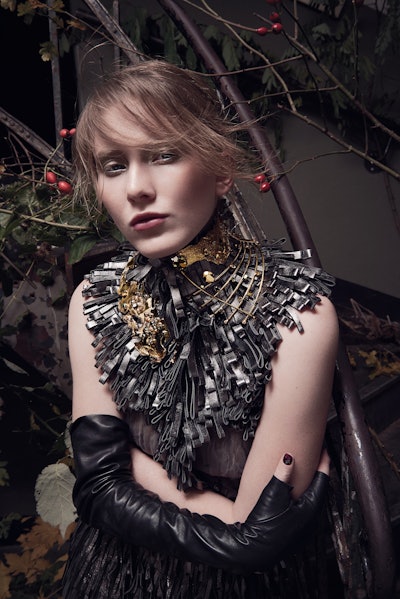 Reimagine light and dark by looking at the past to explore forgotten ideas you can bring back. Get inspired by mythical symbols to emphasize the importance of storytelling in your designs.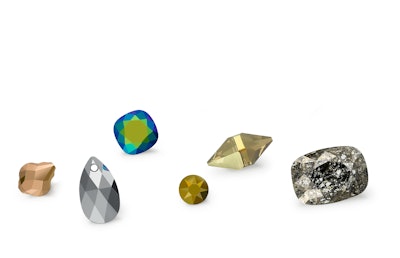 Use dark and metallic shades with earth tones to create an allure and mysterious iridescence on your designs.
How will you translate this trends forecast to nails? Let us know in the comments below!
-Sigourney Nuñez
[Images: Courtesy of Swarovski]
RELATED: