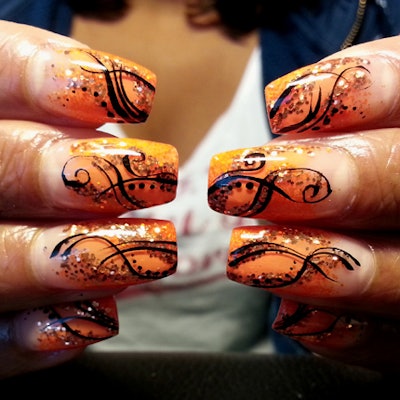 The lauded Micaela Wallgren of Svea Naglar has done it again! This talented tech based in Sweden explains how to get a fall-ready orange and black design that fades towards the lunula. See which bright gels she utilized and check out her tutorial.
Light Elegance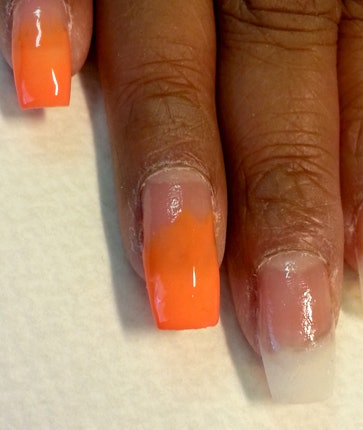 Step 1: Start by applying Light Elegance
over the tip and fading down. Cure.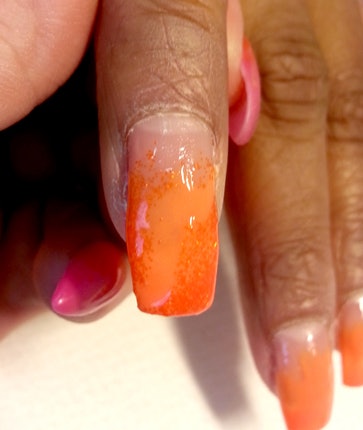 Step 2: Apply Light Elegance Textured Orange Glitter Gel. Leave some area of the nail free from glitter. Cure.

Step 3: Do the same with Light Elegance Copper Penny Glitter Gel. Cure.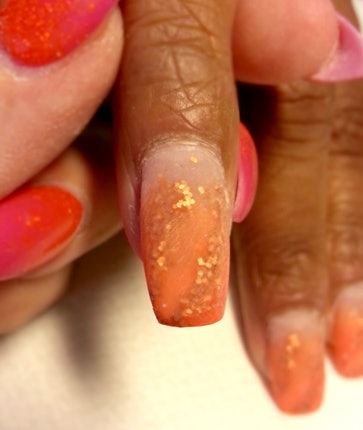 Step 4: Sculpt the nails with Light Elegance 1-Step Gel and cure. Then buff the surface.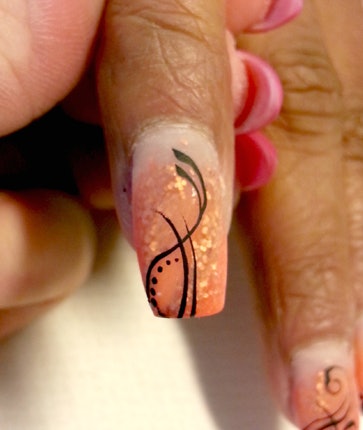 Step 5: Draw thin lines and swirls with Polycolor Black Acrylic Paint. You can also add some dots using a dotting tool.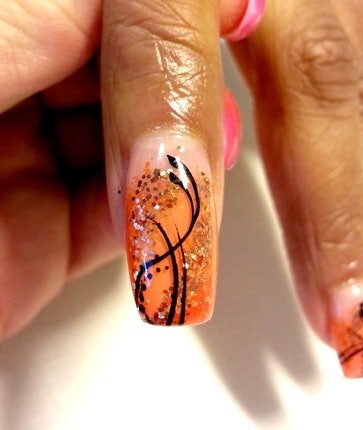 Step 6: Apply a layer of Light Elegance Top Gloss. Cure. Finish off with Camilla of Sweden Nail Drops.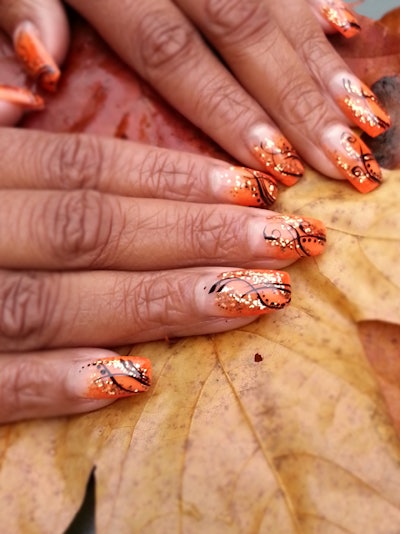 Are you a tech looking to submit a tutorial like this of your own? Submit inquiries to art-sub@creativeage.com!
See more of Micaela's nail tutorials: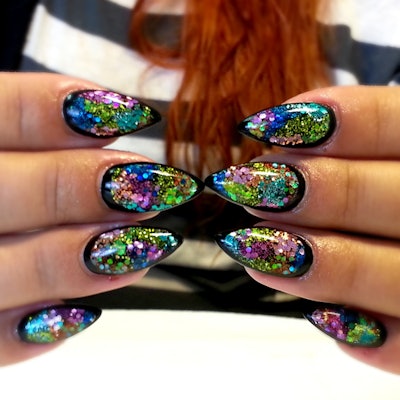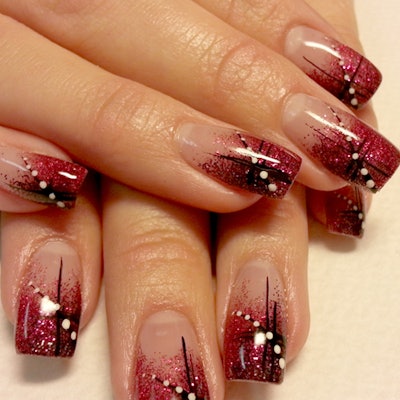 [Courtesy of Micaela Wallgren of Svea Naglar; product images courtesy of Light Elegance]