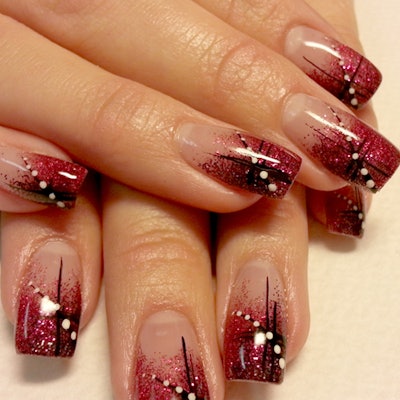 For a client who desire just a bit of sparkle, but is unsure of exactly what design she wants, go to these fall colored ombre tips! Micaela Wallgren of Svea Naglar in Sweden shows us how to create the look using Light Elegance Glitter Gel. See the colors she used and the application process.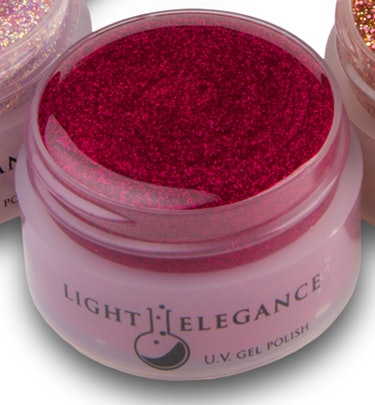 Supplies Needed: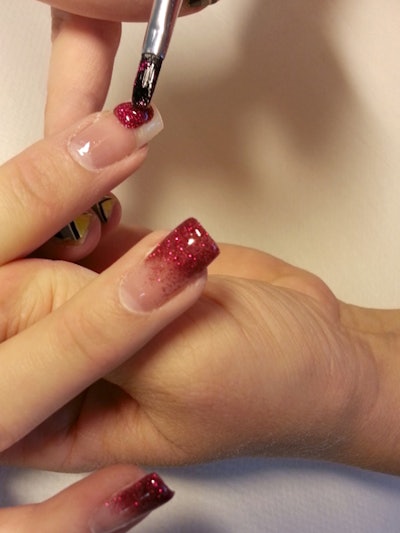 Step 1: Start by applying Light Elegance Crimson glitter gel over the tip and fading down.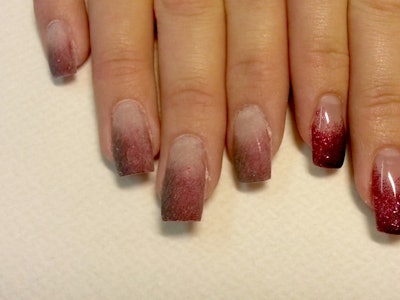 Step 2: Sculpt the nails with Light Elegance 1-Step clear gel and cure. Buff the surface.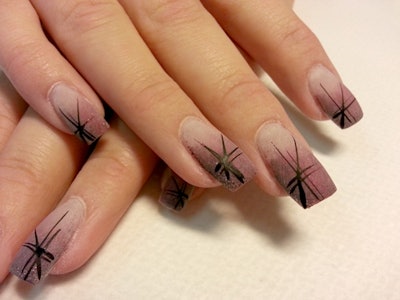 Step 3: Draw thin lines with acrylic paint, like Polycolor Black.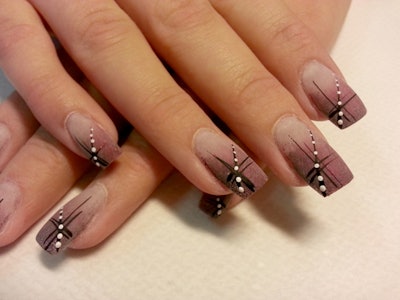 Step 4: Use a dotting tool to make small dots with white paint like Polycolor Zink White across the diagonal line.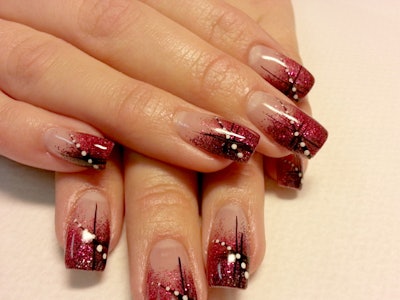 Step 5: Finish with a layer of Light Elegance Top Gloss.
[Courtesy of Micaela Wallgren of Svea Naglar]