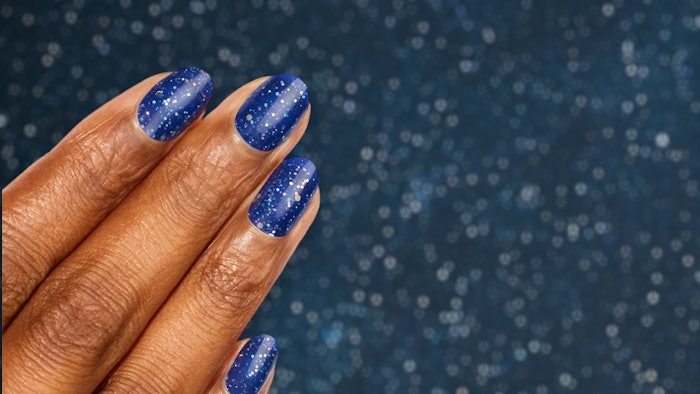 Courtesy of Color Street
This August, Color Street is supporting human trafficking prevention and awareness. 
With the release of the new movie "Sound of Freedom," human trafficking has been a topic on everyone's mind. 
Human trafficking affects an estimated 40.3 million people globally along with sex trafficking being a $10 billion industry in the U.S., with the primary victims being women and children. For traumatized survivors, 80% of victims end up back in the streets with no safe recovery home or support system. 
As both a global and local issue, this August, the Color Street Foundation is supporting prevention and awareness, resources and victims with a $40,000 donation to two organizations:
Color Street also launched limited edition A Path Forward nail strips to bring awareness to trafficking survivors, support prevention, education and recovery programs and spark a conversation about this important cause. 
The nail strip is a sheer blue sapphire shade with holographic chunky glitter. The set includes 16 double-ended nail polish strips.