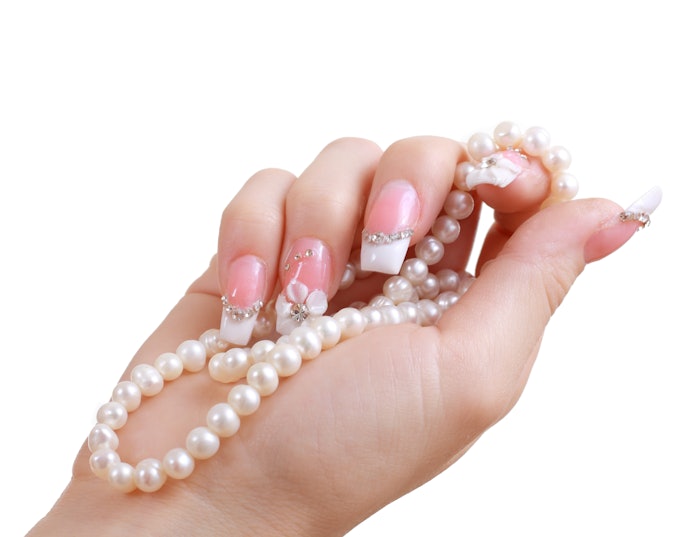 With 87% of brides spending up to $400 on their look for their wedding day, there's no doubt brides want the best in beauty when they say "I do." 
As the 2023 wedding season begins, Beauty Daily by Clarins delved into Pinterest data to uncover the biggest bridal nail consumer trends beauty professionals can expect to see this year. 
Floral French tips are officially the wedding manicure of 2023. When looking at the official growing trends for weddings, 'French tip manicures with flowers' have increased +100% up from last year under Pinterests 'wedding' category.
When looking more broadly at nail trends which brides may be inspired by for their weddings, 'short classy nails' are on the rise increasing by +400% (especially after Sofia Richie's short and simple wedding manicure). 'Glazed donut' neutral chromes are also trending with 'pearl chrome nails' increasing +2,500%, as well as pearl 3D nail details as 'pearl French tip nails' searches have increased +200%.