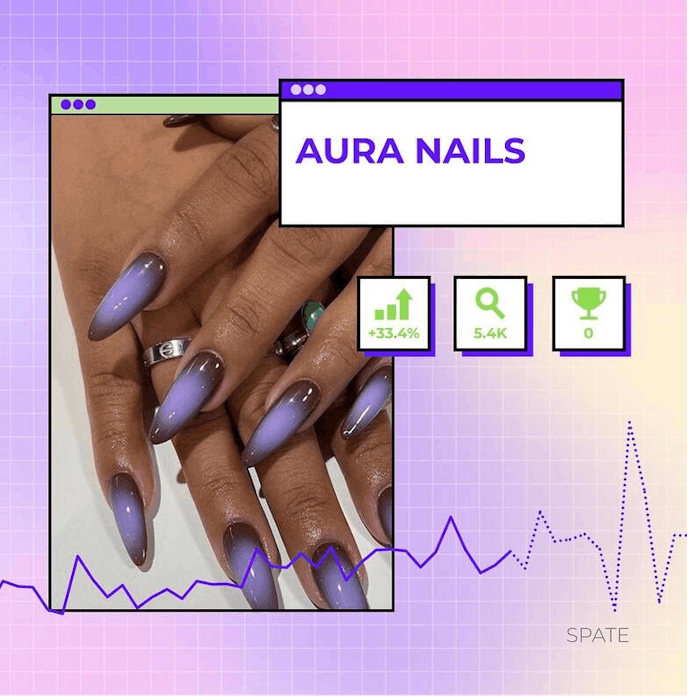 According to a Spate consumer trend report, a
ura nails are on the rise
The Spate POV
Aura nails have gradient designs and resemble aura photos. They are usually crafted with a mixt of colors. Top-growing colors searched alongside nail art designs are iridescent, dark brown, periwinkle, hunter green and silver, revealing the tones and textures consumers may be looking for when it comes to the aura nail design.
While consumers often look to get this design done in salons as shown in search, aura nails can easily be done at home with the right tools. Press on nails are up +11.8% YoY, with 518.3K average monthly searches showcasing an opportunity for brands to incorporate this trendy design into their product selection.
The Spate Facts: Aura Nails
On average, there are 5.4K searches every month in the US for Aura Nails, which is low volume relative to other nail designs. It's grown +33.4% in searches since last year with no competition and zero market leaders.
Follow us on Instagram and subscribe to our free daily newsletter to receive the latest news for nail professionals.