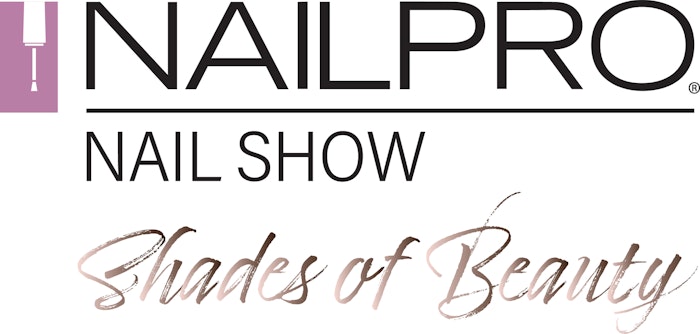 New year, new in-person nail event. We are so excited to welcome nail techs to the 2022 Nailpro Nail Show, which will be co-located with Face & Body Northern California from Aug. 20-22, 2022. The event will be held at the San Jose McEnery Convention Center in San Jose, California.
The Nailpro Nail Show is the only nail show serving salon professionals with cutting-edge techniques, product knowledge, business services and advice for growing a sustainable nail business. 
Shades of Beauty 
The past few years have taken a toll on the professional beauty industry, but we have emerged stronger than ever. Although we saw a great deal of division in the past few years, the beauty industry banded together to support one another. We recognized each other's strengths, celebrated each other's differences and came together to deliver the world of professional beauty to all clientele. It is in that vein as we come back together for the first in-person Face & Body in three years that we unveil this year's theme: Shades of Beauty.
Shades of Beauty is focused on four main areas of professional beauty:
The Rise of The Customized Beauty Experience

Beauty That Is Inclusive Of Ethnicity, Gender, Body Shape, Disabilities and Financial Differences

Influences of Global Beauty Innovation

Beauty That Helps The Planet
Attendees can participate in product workshops and advanced education classes that will focus on these four Shades of Beauty themes.
Sneak Peek
Not only will the Nailpro Nail Show be providing the latest and greatest in education, products and trends with a variety of manufacturers and brands, but we will also be hosting show-stopping competitions that takes the center stage at the show: the first-ever Nailpro Master Challenge. 
Interested in attending? Register now at nailproshow.com for the Nailpro Nail Show and Master Challenge.