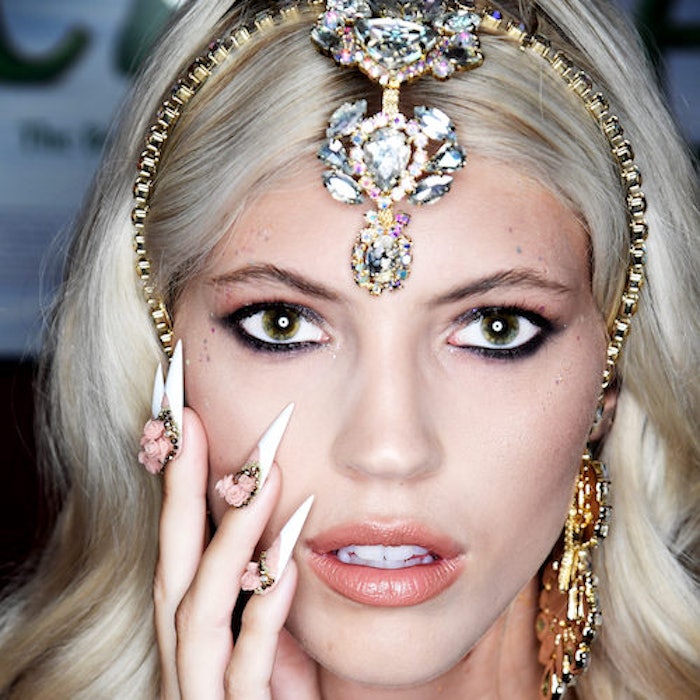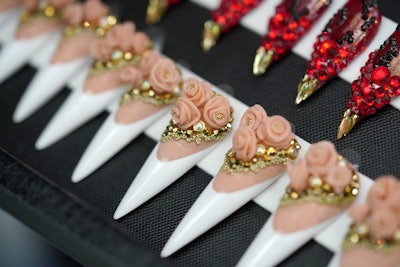 Celebrating truth, beauty, freedom and love, The Blonds Spring 2020 collection invited guests to enter a world of splendor, romance, glitz, grandeur and glory!
RELATED: CND Created a Memento Mori-Inspired Nail Look for the AW19 Libertine Show
Inspired by the iconic scenes and characters of Baz Luhrmann's Moulin Rouge, the musical, the CND team—spearheaded by lead artist Shelena Robinson—worked for weeks in preparation, creating show-stopping nail looks to bring the collection to life through nail designs in an absinthe-fueled setting.
RELATED: 5 Nail Trends Straight Off the Runway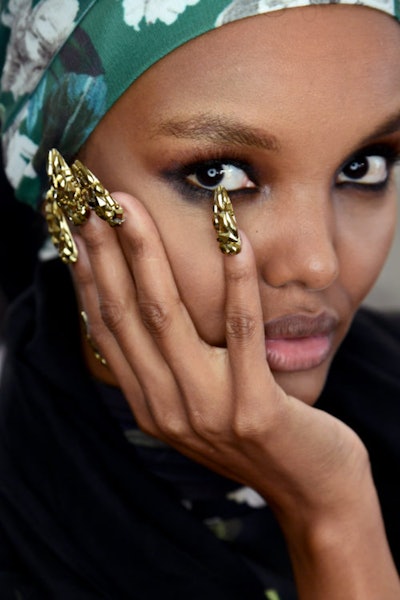 Working closely with David and Phillipe Blond, the CND Design Lab team divided nail looks into five themes worn by the 28 models and celebrities taking the stage at the Al Hirshfeld Theatre. The nails represent Bohemian elegance, laden with sparkling diamonds to create a mosaic refraction, set in bold and expressive hues of noir, rouge and precious metals. Flesh tones adorned rose embellishments burst from the nail. Just like The Blonds collection pieces, the CND nails invite your imagination to run wild.
RELATED: Miss Pop Created NYFW Nail Looks for Oscar de la Renta and Prabal Gurung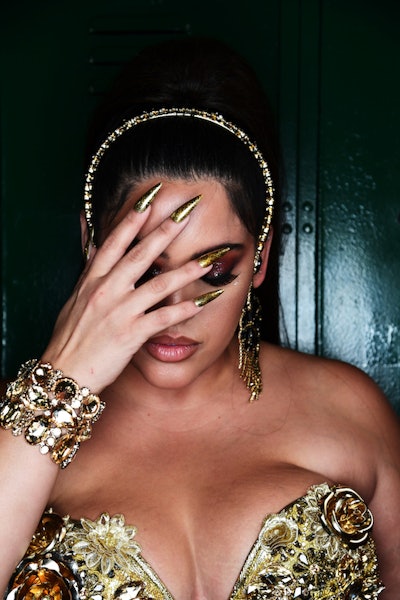 —by Angelina Lewis
[Images: Courtesy CND; Jennifer Graylock]