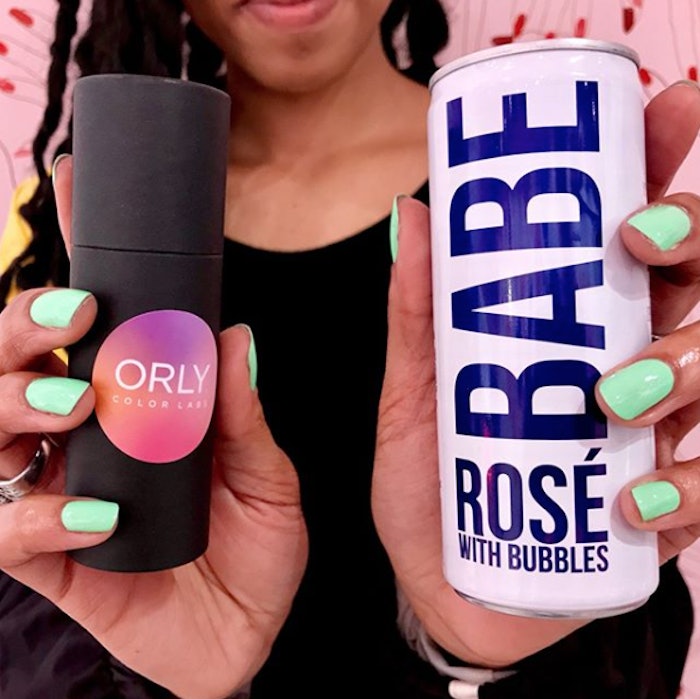 View this post on Instagram

 
Orly Color Labs partnered with Dime Nails for the first time at their newly opened Los Angeles, California location—and for a good cause, might we add!
"We are big fans of Dime Nails," says Orly Color Labs community manager Elina Gitig. "We love their aesthetic and how much fun they have with nail art, so we invited them over to Orly Color Labs when we initially opened, had a blast with them and decided fairly quickly to host a Happy Hour together."
RELATED: If You Can Dream It, Orly Can Create It
 

View this post on Instagram

 
According to Dime Nails CEO Kristin Gyimah, Orly Color Labs share their mantra:  Make a unique space for people to create and self express.
"Dime Nails and Orly Color Labs promote individual artistry, says Gyimah. "We are from the same tribe.  It's like our own custom match made in heaven."
 

View this post on Instagram

 
Orly Color Labs is more than just a store. It's a creative space to cultivate community, education and innovation. Orly describes it as a space where nail lovers and professionals can come together, have fun, learn and meet others.
"We use the opportunity to directly impact the community beyond our space by hosting parties and happy hours that raise money for people in need here in Los Angeles," says Gitig.
 

View this post on Instagram

 
From this mission came Orly Color Labs x Dime Nails Happy Hour, sponsored by Dime, complete with manis from the Dime Nails team, sparkling rosé and custom color creations. With each Happy Hour hosed, the co-hosts choose an organization to raise money for. Last night's event supported the Downtown Women's Center, where a percentage of each custom color created went directly—Dime even matched the Orly Color Labs donations.
RELATED: Savvy Salon Dime Nails Los Angeles
 

View this post on Instagram

 
Stay in the loop with Color Labs' calendar, which is updated almost daily, and their Instagram. The lab space is actually hosting a pre-Coachella pamper party today with reality TV personality Natalie Nunn, complete with lashes, nails, custom colors and an in-house DJ.
RELATED: Get Clients Coachella- and Stagecoach-Ready with Insta-Worthy Nail Designs
 

View this post on Instagram

 
—by Angelina Lewis
[Images: Courtesy Instagram]