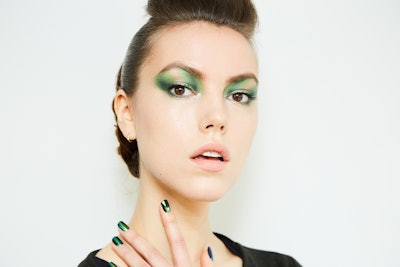 At Naeem Khan's A/W 2018 presentation, KISS and lead manicurist Mar Y Soul created green chrome nails to complete the look. "I think chrome nails are here to stay," she said.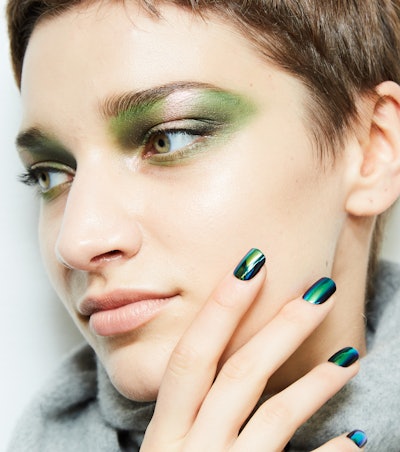 Watch our backstage video below to get the scoop on the beetle-inspired manicure.
See the latest from NYFW here.
What do you think of these chrome nails? Let us know in the comments below!
-Sigourney Nuñez
[Images courtesy of BCPM]