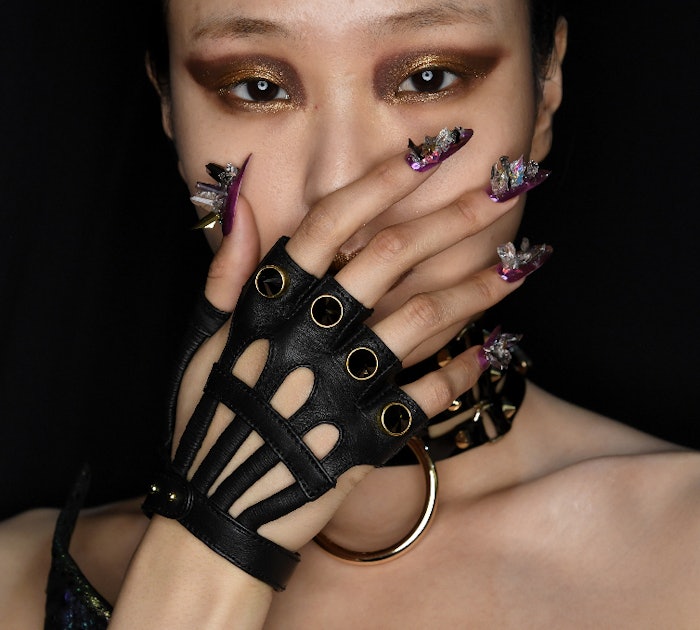 From molten lava nails to gilded fresco marbling, the "Lucifer as a powerful woman" inspiration from The Blonds A/W 2018 presentation, revved up the CND design team.
Watch the video below to hear CND co-founder and creative director Jan Arnold give us the scoop on the looks.
See the latest from NYFW here.
What do you think of the spiked looks? Let us know in the comments below!
-Sigourney Nuñez
[Images courtesy of CND]