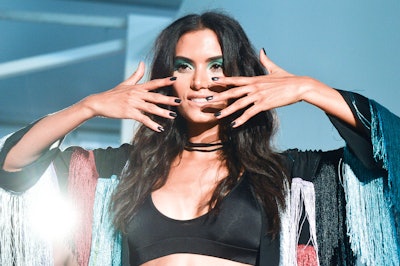 Nail lacquer brand Deco Miami provided nails to sixteen Swim Miami Week in July. Nail tech Rosa Vargas (@nailsbyrosavargas) led the team of three including Shannon Nieves, Keren Clark and Dawnbria Mimbs. Founder of Deco Miami, Jules, worked with designers to find the perfect colors to complement their collections.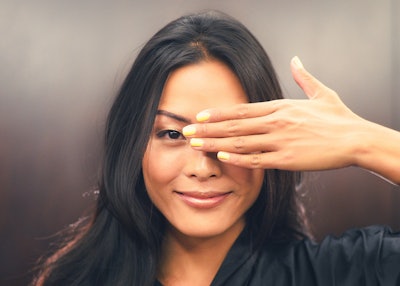 Most of the shows opted for nudes with simple manicures in colors like Kitten's Paw, Nip Slip, and Instafamous.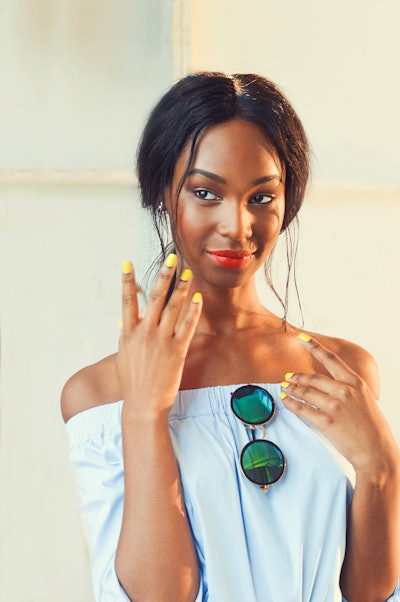 Other shows featured a for bolder look on then nails with neon colors like a fuchsia in Miley What's Good?, canary yellow in Tequila Sunrise, and even deep charcoal in Black Like My Soul.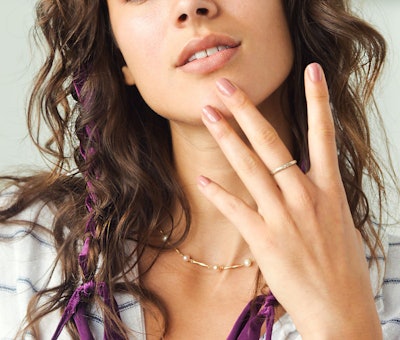 Nude was the trend on the runway and nail art incorporated nude or negative space bases with pops of color.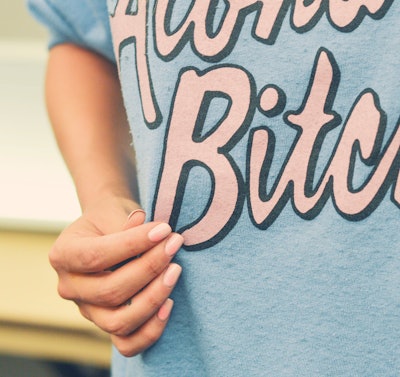 At Versakini, the design was a light beige base in Kitten's Paw with an off-centered neon pink swoop at the base of the nail.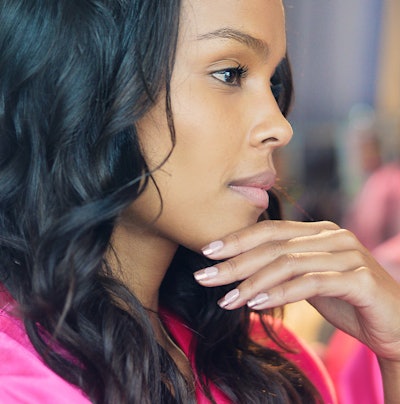 At Prey Swim, Audrina Patridge's new swim line, the look included a metallic rose gold in Champagne Mami as the base and a side swoop of nude in Nip Slip.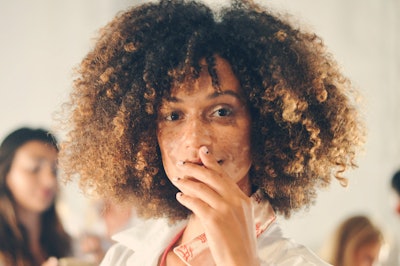 At Hot As Hell, the nail look included a black half moon design at the base of a nude nail and the Deco team used Kitten's Paw (light beige) and Black Like My Soul (deep charcoal) for the design.
Which one of these Miami Swim Week looks is your favorite? Let us know in the comments below!
-Sigourney Nuñez
[Images: Photos courtesy of Deco Miami]