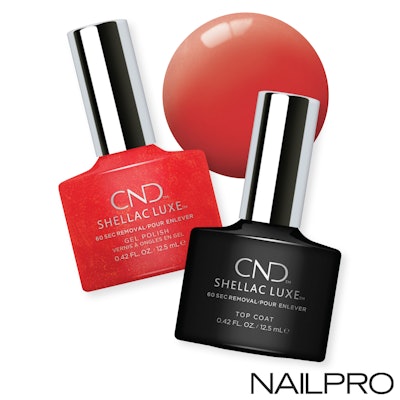 Introduce clients to the newest member of the CND family: Shellac Luxe. This luxurious two-step gel system boasts high shine, 14-plus days of wear and a speedy 60-second soak-off time for faster client services without damage to the natural nail. Shellac Luxe is available in 65 shades—50 essential Shellac shades plus 15 colors that are exclusive to Shellac Luxe.
Application:
Step 1: Prep the client's nail and shake the Shellac Luxe bottle vigorously to blend the color.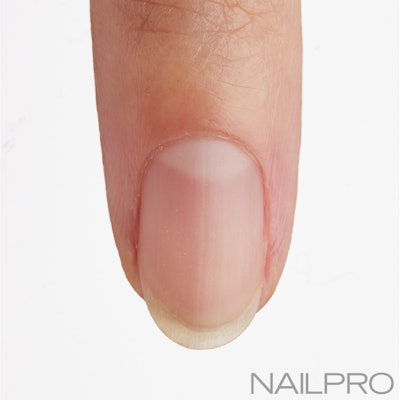 Step 2: Open the gel bottle and flatten both sides of the brush on the side of the bottle. With the flattened brush, cap the free edge with a thin line of color to prevent chipping.
TIP! While holding the client's finger, gently push the finger pad away from the free edge to help prevent product from getting on the skin.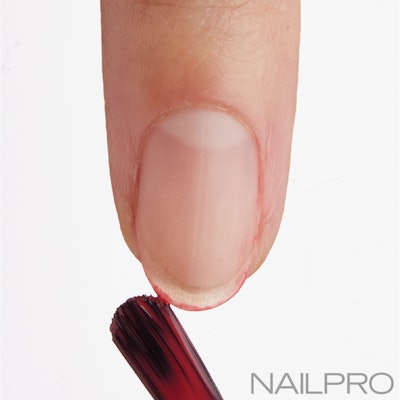 Step 3: Apply an extremely thin, translucent layer of color onto the surface of the nail. Cure for one minute in the CND LED Lamp.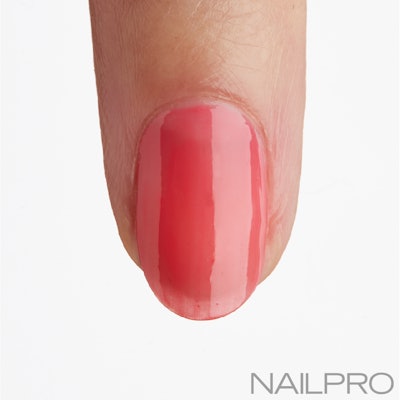 Step 4: Repeat steps two and three for complete color coverage. Seal the color with Shellac Luxe Top Coat along the free edge and nail surface. Cure for one minute, then gently remove the top film with a lint-free pad or cosmetic sponge.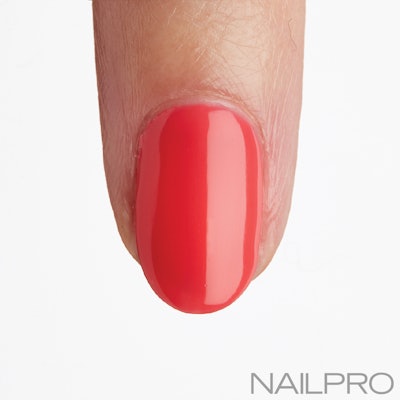 Removal:
Step 1: Wrap the nail in Foil Remover Wraps fully saturated with Offly Fast, squeezing the wrap to ensure a snug fit. Once all 10 nails are wrapped, allow them to soak for 60 seconds. Firmly press the top of each nail and then gently massage and twist the foil wrap off of the nail.
Step 2: Remove any remaining gel polish with an orangewood stick or dry sponge.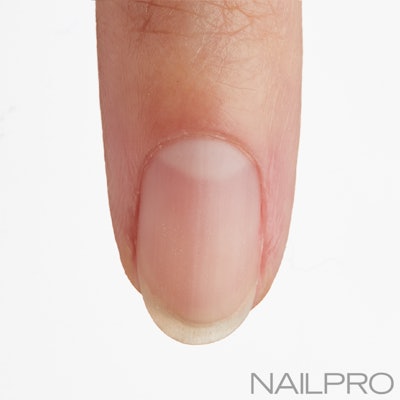 -Dina Ciccarelli
This article was originally published in the September 2018 issue of NAILPRO