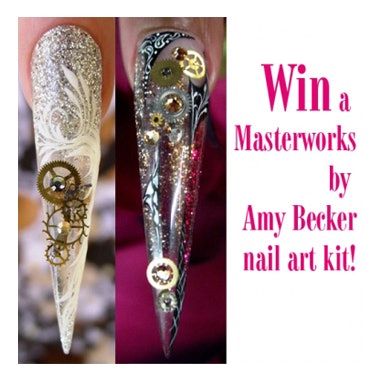 Win A Masterworks Time Piece Nail Art Kit!
Two winners will score all the basics from Masterworks by Amy Becker needed to create a gel time piece nail. Each kit includes:
5 oz. Masterbond
5 oz. Masterprep
5 oz. Master Ultra Shine
Black Acrylic Paint
White Acrylic Paint
10 Masterforms
1 package of Time Pieces (approx. 15-18 pieces)
HURRY! Contest ends Sunday, April 27th at midnight Pacific Time!?
Due to mail regulations, the giveaway will be limited to entrants in the United States.