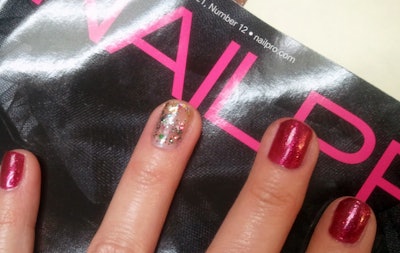 I cannot wait for this movie. Yesterday Kermit, Miss Piggy and the gang were on ABC News. Watching them made me remember just how much I love those strange, lovable characters.
Nailpro also adores OPI's
Muppets Collection and they're new soak-off gel GelColor. So, I played with both today.
I used the GelColor base and top coat with polishes Meep-Meep-Meep and Rainbow Collection (on my ring fingers) from the OPI Muppets Collection.
Stay warm this weekend and have a fabulous one, "meep meep" !
—Megan James