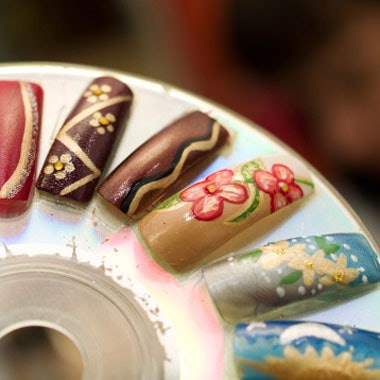 Calling all nail artists! Ever wonder how to get your nails into the step-by-step art section in the magazine? Here's how:

NAILPRO is looking for amazing step-by-step nail art for the Art Gallery column for 2012!

1. Choose 1 or more categories from the list below.

Birthday
Kitties & Puppies
Bows
Tropical/Tiki
Grey & Black
Birds
Back to School
Wine Country
Dessert
Indian/Buddha/Zen

2. Paint your design on nail tips. Please use one tip for each step of the nail. (If you need an example, check out these Step by Step Nail Art Designs.)

3. Carefully wrap up your tips and mail them, along with your Name, Address, Phone Number and Email address, to:

NAILPRO Art Gallery
7628 Densmore Ave.
Van Nuys, CA 91406

The artist (YOU!) will receive $25 for each tip that is featured in the magazine.

DEADLINE: In order to be considered for 2012, please send your tips to us no later than November 1, 2011.

Now get out there and start painting!

Note: Nail tips will not be returned. All tips once received become property of NAILPRO magazine and can be used in any of the Creative Age print and/or digital publications.