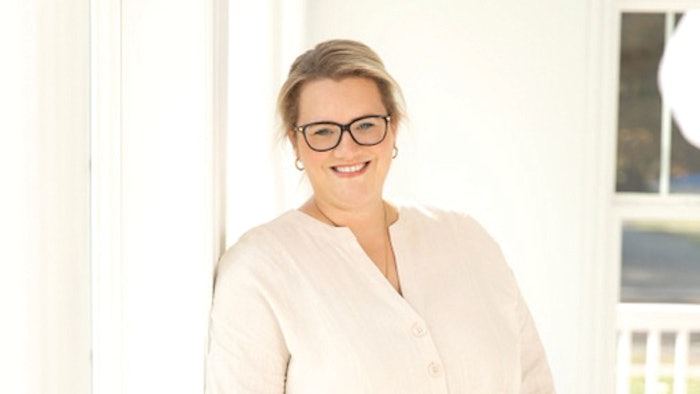 The Backstory Rebecca Gordon initially planned on Stella and Shay Beauty Bar being a small nail studio; however, she switched gears after seeing the need for a salon that offered several professional beauty services all in one place. "The driving force to open my first location came when I was renting a tiny nail room and working by myself 95% of the time. I couldn't do a mom and daughter at the same time or a bridal party. So, I started looking for spaces in the area. My original plan was to open a small nail studio. Then when I found a perfect location, I decided to add hair into the mix and make it a one-stop shop," she explains.
Stella and Shay Beauty Bar started in 2016 with its first location in Lakewood, Ohio, says Gordon. The salon initially started with four nail desks, four pedicure bowls and four hair stations. Five years later, the Lakewood space boasts six hair stations and six nail desks, and an additional shampoo bowl, along with the four original pedicure bowls.
In 2018, Gordon opened the second Stella and Shay Beauty Bar location in Westlake, Ohio, which is a few towns over from Lakewood. As Gordon's largest location, the Westlake salon is complete with eight pedicure bowls, eight nail desks, 12 hair stations, four spa rooms and a room for spray tanning. In April 2021, downtown Pittsburgh became the home of the third Stella and Shay Beauty Bar and the first out-of-state location for Gordon. She expects to oversee 40 employees by the end of 2021.
The Look The Westlake location (pictured) of Stella and Shay is chic and girly with hues of soft pink, gray and white, describes Gordon. For a welcoming and cozy vibe, the desks in the nail room sit in the middle of the space in a giant rectangle, while the pedicure benches line the back of the room in an L shape. This layout helps build a sense of community among the clients. "We have full-room conversations this way," she enthuses. "Our clients get to know one another, and we can chat about Bravo TV stars or the latest 'Bachelorette' episode."
Sanitation and Safety When it comes to sanitation procedures at Stella and Shay, Gordon says that expectations have always been high among her employees. Current COVID-19 safeguards include taking staff members' and clients' temperatures upon entry, asking staff and clients to sanitize before the appointment begins, requiring techs to wear gloves for all nail services and enforcing a mask-on rule for all clients and staff members. "Masks for us will stay around for a while—even if they tell us we can ease up. Sanitizing upon entering will also stay as I think it is important for people to have clean hands regardless. It helps to stop the spread of any germs," she says.
Signature Services Gordon admits to taking full advantage of having the words "Beauty Bar" in the salon's name when it came to dubbing the selection of nail services. "Our nail menu is designed around bar-themed names such as the Gin and Gel Manicure and our Old Fashioned Pedicure."
The nail menu comprises several services for natural nails, including regular lacquer manicures, gel manicures and Aprés gel extensions. In addition, the salon offers four different pedicures with either regular lacquer or gel polish. According to Gordon, the salon's most luxurious pedicure service is the Cult 45 Pedicure, while the Mini Bar Pedicure is designed for busy clients.
The Goods Stella and Shay clients can select a nail polish from brands such as Luxio, Gelish and Nail Thoughts. "Our favorite polish among the staff is Luxio," Gordon says. "We use Smart Spa and Qtica for our pedicure products; we love that we can change the scents up seasonally. We retail lotions and cuticle oils, including our favorite item, OYLIE Oil, to our nail clients."
Social Butterflies "We are very active on social media," raves Gordon. "We post a great deal of new retail items, hair photos, nail photos, staff updates and some behind-the-scenes content as well. We enjoy connecting with others on social media, and we would love to know that a reader found us from this article. Send us a DM!" You can follow the salon at @stellaandshay and the new Pittsburgh location at @stellaandshay_pgh.
What's Next When it comes to her growing business, Gordon always has something she is working on. First on her to-do list? Focusing on getting the Pittsburgh location up and running. "We are trying to schedule some in-person education because we really missed that last year."