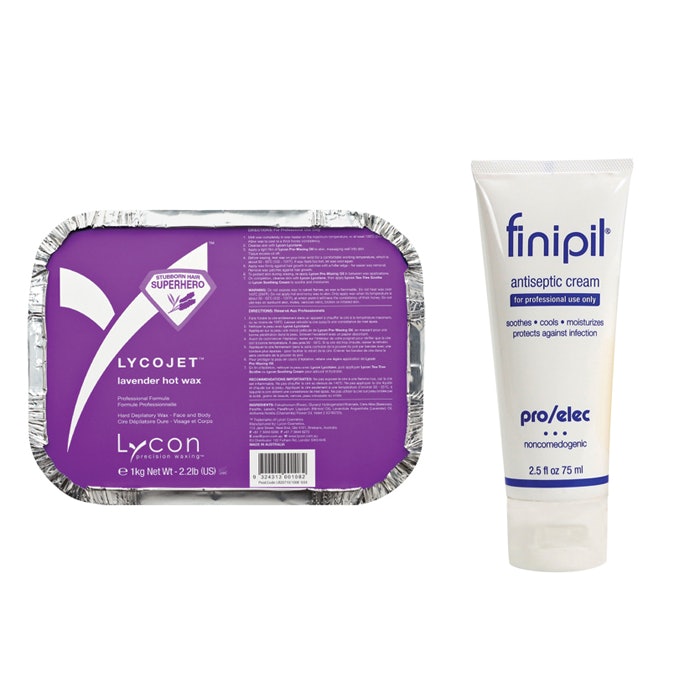 Hair removal services and nails have always seemed to go hand in hand, and as nails have become more luxe, so too should waxing. The key to top-tier waxing services? Making it a priority to ease clients' anxiety, minimize discomfort and provide thorough aftercare instructions. When clients come into Yakima, Washington-based Bare Bliss for hair removal, the first thing owner and master esthetician Trisha Williams does is engage them in conversation. "Whether it's a how's-the-weather type of chat with someone new, or something much deeper or more important with a regular, it keeps them preoccupied while I'm performing the service—and we're done before they know it," she says, adding that using a gentle wax that sticks only to the hair is paramount to minimizing discomfort.
Another way to ensure service success: recommending the right aftercare products. "All of our retail essentially complements the wax used during the service," says Agnes Gilson, owner and operator of The Wax Academy Wax Supply and Waxing With Aggy in Silver Spring, Maryland. "After each session, we discuss best practices and recommend products based on the client's past experiences, skin type and desired results." According to Summer Vasilas, cofounder and director of training and education for Waxing the City, which has multiple locations across the United States, the right time to have that conversation is before the client leaves the treatment room. "Clients don't want others in the waiting area to know if they have ingrown hairs and need to use an inhibitor two times a week," she says. "Timing is key because guests shouldn't leave feeling embarrassed." Here, some essential professional and retail waxing products to boost your waxing biz.
RELATED: Two Salons Set Out to Create a Different Kind of Experience for Students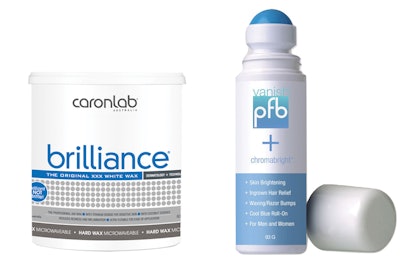 1. Caronlab Australia Brilliance
3. Relax & Wax The Peach Treatment Kit
4. Tend Skin Refillable Roll-On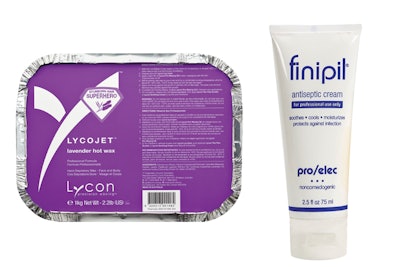 5. Lycon Lycojet Lavender Hot Wax
–by Lotus Abrams
[Images: Courtesy of manufacturers]
This story first appeared in the October issue of Nailpro magazine. To receive the magazine, click here to subscribe.