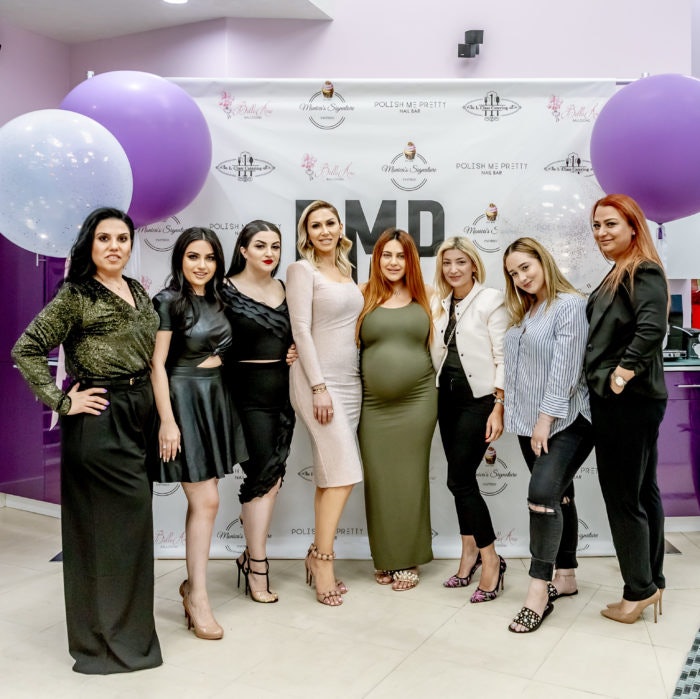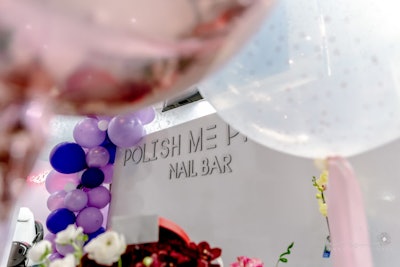 Nestled in Burbank, California, a new Polish Me Pretty Nail Bar location celebrates its grand opening, complete with a ribbon cutting, champagne, supportive friends—and good food of course!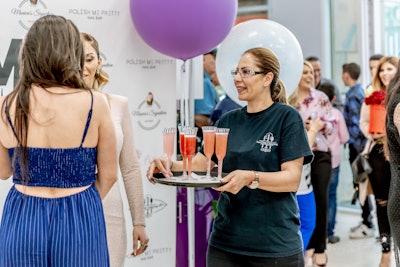 After studying music for 12 years, PMP owner Aylena Hakopyan became a professional pianist before even conceptualizing Polish Me Pretty Nail Bar. "I decided to open up Polish Me Pretty to start a new career for myself in this industry," says the CEO. Now, fast-forward three years where she and her team have cultivated a loyal clientele and community.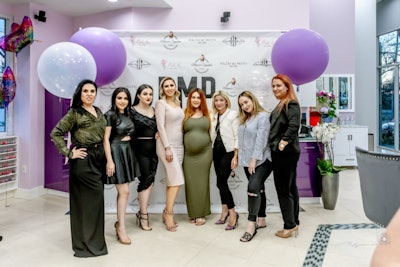 "I have a love for fashion and a passion for interior design," says Hakopyan. "The idea behind PMP was to create a place for women to come to relax and enjoy themselves at a high-end, but affordable salon. This vision soon became a reality."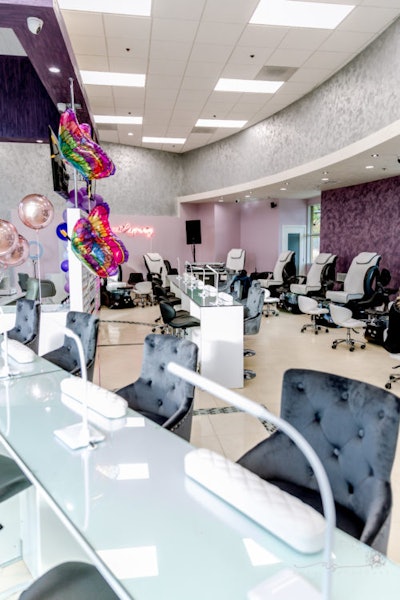 Hakopyan's love for interior design shows, as the signature PMP accent color ties the entire salon space together, and crystalized entryways greet clients as soon as they step inside. The salon stands as a creative space to discover and bring new nail art trends and styles to life within the nail industry.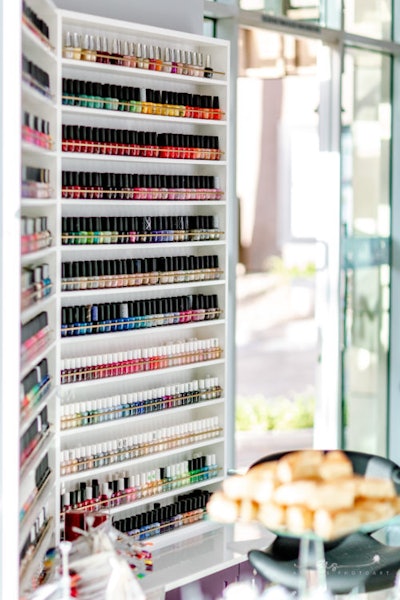 "I decided to open a second location in Burbank after realizing the original Glendale, California location was a huge success," says Hakopyan. "I wanted to expand PMP to reach a different city and create a place where clients can come to be pampered, cultivate relationships with our staff and meet other clients already part of our PMP community."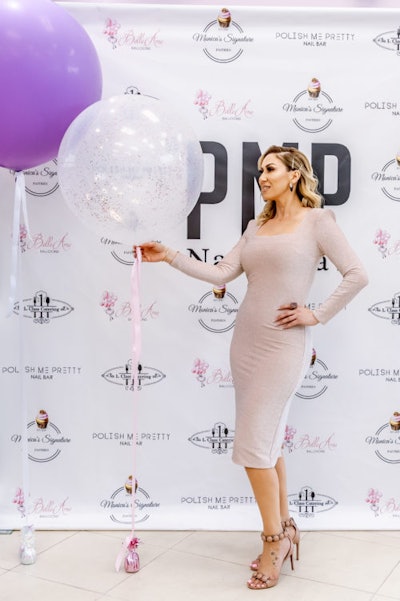 —by Angelina Lewis
[Images: Courtesy Polish Me Pretty Nail Bar]