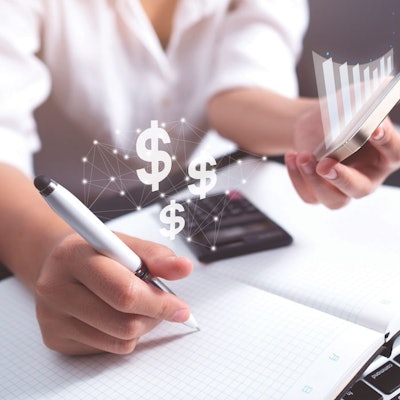 When Shannon Dunlap first launched her nail salon and cocktail lounge, Soak, in Reno, Nevada, 12 years ago, she realized that she was up against a challenge. How would she spread the word about the salon, where customers were invited to enjoy a craft cocktail with services, while also introducing an unconventional business hybrid? "We knew delivering a clear message would be key to our success since we were pioneering a new experience in the nail salon space," she says.
Dunlap decided to manage her salon's public relations (PR) efforts herself, reaching out to local newspapers and radio and TV news stations, and partnering with other small businesses for coverage. "Truly, I think I lived in a Soak shirt for about a year," she recalls. But like many salon owners, she soon realized that executing a successful PR strategy was a full-time job. In the midst of opening a second location, Dunlap decided to hire an independent PR consultant to work alongside her in telling Soak's unique story and refining its messaging. It's a move she credits as being crucial to her salon's continued growth.
So what's the key to mastering salon PR? Figuring out what makes the most sense for your business can take a little strategizing. Here's a closer look at how to take control of your PR plan without getting lost in the spin cycle.
Are You In or Out?
To seek outside support or to handle PR yourself—that is the question. Krista Bordner, president of Handle Your PR (HYPR), works to empower small businesses to develop their own PR strategy in-house rather than hire an outside agency. Not only is it less costly, but Bordner argues that no one will articulate your salon's story better than you. "Think about it: No one knows your business and industry like you do, so who better than you to speak with a journalist?" she says. "All it takes is a little knowledge and a lot of hustle." Worried you're not qualified to reach out to media outlets on your own? Bordner says you probably know more than you think. "Every PR pro has pitched a story for the first time," she reassures. "Journalists are receptive to a pitch straight from the horse's mouth."
But like Dunlap's experience, the PR plan you initially develop internally may prove to be unsustainable as your salon grows and develops. This is when hiring an outside PR agency might help propel your business to new heights. "PR professionals have the know-how, media contacts and connections to target the right audience," explains Jane Rader, head of Jane Rader Public Relations in Palm Beach Gardens, Florida. "An established nail salon should seek out PR help when they're ready to move to the next level. For example, the salon may have added additional space or new salon services, making it a perfect time to get the word out."
PHOTOS: 2019 ISSE NAILPRO Nail Competition Winners Are Announced
Once you've zeroed in on your message, it might be time to beef up your PR plan. "A salon should consider hiring a PR agency when they have a defined call to action that they would like communicated," says Laura Fitzgerald, owner of LiFt Consulting. When you're ready to make the leap, setting a PR budget and designating team members to work with the agency are two of the first orders of business, she adds.
Stay on Target
After you've determined who's handling your PR, it's time to identify the right media outlets to spread your message. It may seem like a daunting task, but your clients actually hold the key to unlocking crucial PR placement opportunities. "Think about your ideal customers and their habits: their age range, demographics, interests and hobbies," says Bordner. "Then, think about what media those people are most likely to consume." These outlets could be anything from fashion magazines to popular beauty blogs to influencer Instagram feeds.
One way to assertain clients' interests is to ask them to fill out a survey, Fitzgerald suggests. "Never underestimate the power of asking your clients questions about what they like and what they don't like," she says. Salon owners who know their clientele well will find it surprisingly easy to suss out the media platforms worth targeting.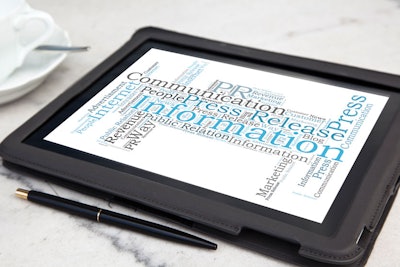 Let's Talk Numbers
For many salon owners, the term "PR" conjures anxiety over money spent versus profits gained, but there are many ways to create a PR budget that won't put you in the red. As mentioned earlier, doing your own salon PR is the least expensive approach. Keep in mind, however, that you'll need to devote a significant amount of time and resources to the cause, which is arguably a cost in itself.
Agencies, on the other hand, can be somewhat flexible in their cost structure. "Some firms bill by the hour or by the project, while others are paid on a monthly retainer or yearly basis," says Rader. "Depending on the scope of the work involved, a salon owner should decide on priorities and have a plan in place to best meet her needs and budget."
LiFt Consulting charges a monthly retainer based on the scope of each project. "Both the amount of time each project will take to complete and the level of services within that scope of work determine payment," explains Fitzgerald. LiFt is also part of the L'Oréal Level Loyalty Rewards points program. The program allows members to earn points when they purchase L'Oréal professional products from brands like Redken and Matrix that they can redeem to pay for LiFt PR services, which can make a big dent in offsetting costs.
RELATED: 7 Secrets of Successful Salon Owners
Interviewing 101
Dunlap wasn't exactly a media maven when she began promoting Soak. "When I started doing media interviews, I was terrible," she says. "I was all over the place and didn't focus on my message. As time progressed, I watched myself— painful!—and realized the best approach is to stay on-brand with your message."
Navigating sitdowns with media outlets can take some time and practice, but there are tricks to keep yourself on track while alleviating the butterflies. "I create a 'nugget' list for my clients preparing for a media interview," shares Rader. "It's a bulleted list clearly outlining the basic information about the salon, highlights to mention, etc. The owner will then do mock interviews as practice for the big event."
Fitzgerald prepares her clients by providing formal media training, if required. "Media training can be a few hours long or a full day of tips on how to work with the media and practice executing mock interviews," she says.
What's Your Story?
Telling a good story from the start helps pave the way for continued PR success. But what stories are worth telling? "The golden rule of PR is to tell stories that either educate, inform or inspire," says Bordner. Focus on what makes your salon unique, whether it's your service menu, price points or exceptional quality, and distill that story into the most simple, digestible messaging possible.
Once you have your story, you need to know how to tell it. This usually comes in the form of a press release, aka a one- sheet rundown on what makes your salon story worth covering. According to Bordner, a good press release includes "the five Ws"—who, what, when, where and why—which can be easily scanned by media outlets.
Writing a solid press release isn't always enough, however. "To develop a killer pitch, take the most critical and interesting information from your press release to create a short email where you call out why you're contacting that specific journalist, introduce yourself and offer your story idea," shares Bordner. "The goal is to get your contact to open your email, read your pitch and then continue to your press release."
Executing a flawless PR strategy is by no means a perfect science, but a smart plan of attack is definitely attainable with a little know-how. Through trial and error, Dunlap has learned to never underestimate the power of consistency. "Stick with your story," she advises. "We were laser-focused on our message and stayed on-brand at all times. We're fortunate now that media reaches out to us!"
–by Jillian Gordon
This story first appeared in the February issue of Nailpro magazine. To receive the magazine, click here to subscribe.
[Images: Getty Images]