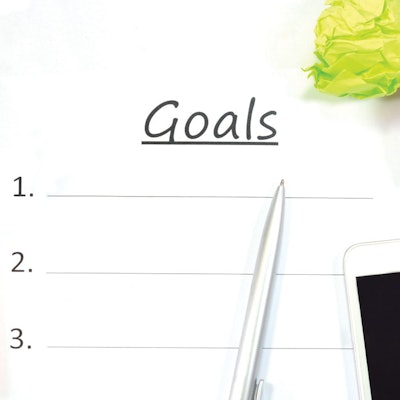 The end of the year marks a time to step back and focus on the big picture: Where do you want your business to go and what steps must you take to get there? Establishing New Year's resolutions for your business, such as investing in a new marketing campaign, implementing staff training or expanding to a new location, is a secret to long-term success. Whether you've wrapped 2018 with a bang or a bust, here are some resolutions to make as you take your business into 2019.
Assess Your Staff
The old adage that you're only as good as your team has merit, which is why this is a good time to evaluate where you can use extra (or better) help. When considering your staffing needs, however, make sure to think about the whole picture, not just whether or not you have enough nail techs. "As I got busier, it got harder to focus on the needs of my staff," says Donna Perillo, owner of Sweet Lily Natural Nail Spa in New York City. "We now have a human resources manager who takes care of all of that and makes sure the staff is happy, too." Perillo also hired a graphic designer to produce digital newsletters, shelf talkers and other in-store signage. "People wonder why I would need a graphic designer for a nail salon," she says. "Surprisingly, it's a full-time job."
PHOTOS: Sacramento 2018 – The Exhibitors at the Annual Nail Show
Keep Up With Trends
Investing in education and training can keep you and your business fresh. Pay attention to what's trending on social media as well as client requests, and make sure you're prepared to meet demand. Case in point: When the Chicago Cubs were headed to the World Series in 2016, Chicago-based STIL Salon and Spa noticed an uptick in demand for nail art that showed fan pride. STIL manager Stela Sotiraj reacted quickly to make sure her techs were up to speed. "We held a mini training session for staff," says Sotiraj, who set up in-salon art tutorials to support the popular pastime. "We're constantly adding new nail art to our services based on client needs."
For Perillo, staying informed involves attending trade shows to seek out new products. "We keep our pulse on everything that's going on in retail and beauty," she says, adding that she's willing to travel to find products that meet her standards. "I'm adamant about spending my dollars on brands handcrafted in the United States." Make sure to research when the trade shows and education events are scheduled for the year ahead so you can plan accordingly.
Re-Evaluate Your Business Plan
It's a good idea to revisit your business plan every year. Do you need to accommodate for a changing market? How do you stand out from the salon around the corner? You should re- evaluate your costs, your expertise and inflation every year to ensure that your prices are competitive, making adjustments as needed. If you find business has been lagging, it may also be time to consider adding (or removing) services or adjusting your business model to ensure that you're differentiating yourself from the competition.
When Rachel Cheng opened her high- end nail salon ZaZa in San Francisco's South of Market area of in 2005, she saw the potential for growth in the up-and-coming neighborhood, home to a new ballpark and an increasing number of tech startups. As the neighborhood began to expand, Cheng started to think about how her business could serve a growing—and changing—clientele. "People were coming in with their own champagne or wine bottles, but I didn't have a license to serve," she says. That's when she decided to secure a liquor license and remodel the salon to feel more like a lounge. Offering a sommelier-selected wine menu (not to mention free chocolates and Wi-Fi) turned her salon, now named ZaZa Nail and Wine Lounge, into something much more chic—with the profits to show for it. "We went from the occasional corporate party during the holidays to one every week," she says, adding that the salon's wine tasting events and movie nights have also been a hit. "It makes it fun while everyone gets pampered."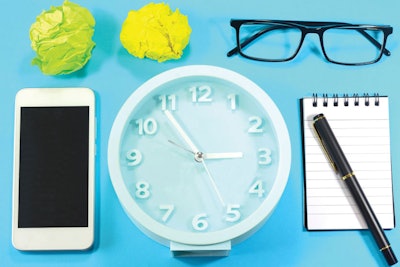 Dig Into Data
Salon software can help you manage appointments, client contact information, staff trainings and inventory to be sure, but the data collected by the system throughout the year can also be an invaluable tool to running your business. This year, resolve to take a deeper dive into your salon software data. Reviewing sales reports can help you determine what promotions to reintroduce next year, how you can reward repeat customers or reactivate old ones and in what ways you might want to change your inventory. "I look at my numbers every month to see whether I increased or decreased, what I'm spending more on and whether that investment is really worth it," says Cheng.
RELATED: The Best Nails from NAILPRO Sacramento 2018
Not using salon software? Now is the time to start—or re-evaluate the products on the market if you've been using the same system for a while. "Every year I sit down and revisit payroll services and see what new computer programs are out there for scheduling and booking," says Perillo.
Fine-Tune Priorities
If business is going well, you may be tempted to expand. How do you know when you're ready? Experts say it's generally best to wait until you've gotten three profitable years in business under your belt. Before you take the leap, however, consider your lifestyle and limits. After opening ZaZa, Cheng expanded to four locations, but two kids later she found it impossible to manage. "I decided to focus on the two salons I have in San Francisco so I could spend more time with my kids," she says.
There's also the opportunity to give some love to the space you already have. "My New Year's resolution for my team and business is to go back to the way we used to do it," says Perillo. "We were doing a lot of collaborations offsite, and I got dragged out of the spa and more into the office working on strategy," she explains. "I just miss being in the spa. I miss seeing customers every day."
When it comes to New Year's resolutions of any type, simply writing them down and committing to them is half the battle. Still, it's important to note that change doesn't happen overnight. Be realistic about your goals and establish a reasonable timeline to achieve them, and by the close of 2019, you'll be relishing in the payoff from your hardwork.
–by Theresa Gonzalez
[Images: Getty Images]