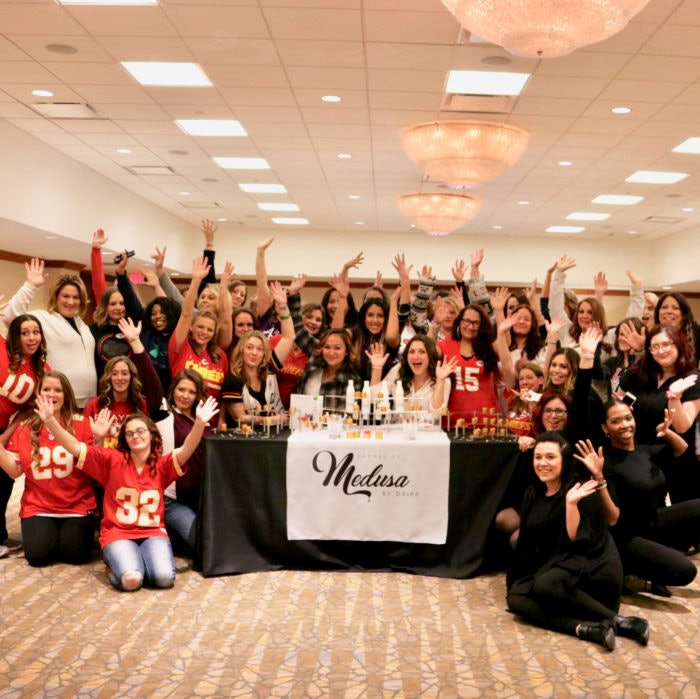 Larmes de Medusa, an innovative nail company founded by Kansas City Chief safety player Eric Berry, made its debut at the Chiefs charity event, pampering 40 single moms from the Kansas City Amethyst House to custom gel manis.
 

"We were honored to be a part of such a beautiful event and look forward to more to come in the future," said head of communications Eleana Frangedis.

 
Medusa nail products are made by the pros, for the pros and to be used only in professional salons and spas. Vivid Color Gels, packaged in embossed golden pods, stand the test of time without premature thickening or aging. Foundation gels come in 20 skin tone shades, allowing the nail tech to match each client's nail bed.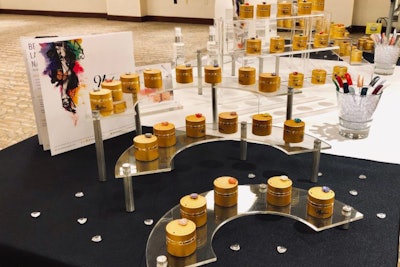 "Like a makeup artist, the nail tech can color match gel shades to her clients' nail beds to accent the on-trend nude look," says director of education Ximena Espinoza.

 
Medusa also developed their own powder system, Stardust, which is applied over a layer of  sticky gel. Medusa products are cured with a 24-watt UV lamp, which limits the exposure of UV rays to the client. Each product launched by Larmes de Medusa keeps the nail tech in mind. From unique application techniques, to high-quality products, Medusa is ready to meet every need by creating exceptional experiences for both the tech and their clients.
–by Angelina Lewis
[Images: Courtesy of Eleana Frangedis]