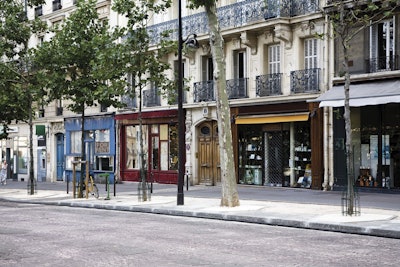 Securing your ideal nail salon isn't always easy, but you can stay ahead of the game with these key tips.
Deciding to lease your own salon space is an exciting step, but finding the perfect spot involves more than the old "location, location, location" adage would lead you to believe. That gorgeous space you fell in love with might not have the neighbors or amenities that are essential to your salon's success. Worse, if the lease terms for that "perfect" spot don't mesh with the projected needs or growth of your business, your dream location might turn into a nightmare. Salon owner Lisa Tep learned this the hard way. "Our first space was beautiful in a brand-new building, but the rent and costs were crushing over the long-term," says Tep of her business Sensen Spa in Vienna, Virginia, which specializes in natural nail care. Six years into her lease, she made the difficult decision to move the business to a smaller locale in the same area. The move paid off: "We cut facility costs by 80 percent, but maintained the same level of business." If you're ready to make the move into a new salon space, save yourself some headaches by considering these key factors before signing on the dotted line.
Determine Your Budget
Setting a budget isn't the most fun part of the process—but it is the most important. Your costs will include not only rent for the space, but associated costs, including taxes and insurance, and operating costs, such as utilities and maintenance fees. "The larger your space is, the more expensive those costs are," says Tep. "I would say your total facility cost should never exceed 30 percent of your gross revenue. So for every dollar you generate in revenue, your facility costs should not exceed 30 cents." Jeff Rohde, real estate specialist and founder of J Scott Digital, an investment real estate firm, says that salon owners should also account for increases in fees and charges every year, unless they're able to negotiate a fixed rate.
Consider Your Clientele
Once your budget is set, start envisioning the location and space that will draw your dream clients. Who are the people who live and work in the area? Will they want what you offer? "Think about what your strongest service areas are and who you want to cater to," recommends Vivian Xue Rahey, owner of Pamper Nail Gallery in Fremont, California. Rahey's challenge was to find a location that could attract a young, urban crowd interested in her salon's specialty, nail art, but who could also afford her prices. "We didn't want our product offering to be dictated by the market around us," she says. "Affluent areas weren't interested in nail art. We chose a newly developed area that was central to both of the metropolitan areas in the Bay Area. It's great. … Young people are willing to make the drive." It's also important to consider practicalities that your clients must face, such as parking or public transportation. "How clients come to see you is important," says Tep. If parking is scarce or the location is difficult to get to, you may lose out on customers. "Our first location was beautiful, but I can't tell you how many clients said 'I can't come because parking is such a pain.'"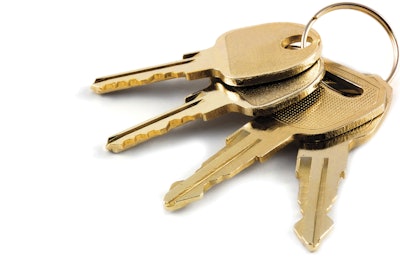 Know Your Neighbors
Good neighbors can be a boon to your business, just as bad neighbors can drive people away. Scout locations that have nearby businesses that are complementary to yours. This might be a beauty-related business, such as a hair salon or day spa, but might also be an entirely different enterprise. Ultimately, you're looking for businesses that attract a similar clientele or can be used for cross-promotion. "We're located next to a dessert shop that sells pastries. It turned out to be a great complementary business," says Rahey. The dessert shop delivers orders to Pamper clients, who are usually there upwards of two hours having their nails done.
Make Sure to Negotiate
When it comes to negotiating the lease, it's a good idea to work with an experienced commercial real estate broker. Nonetheless, keep these several considerations in mind:
Shorter is better: "I find tenants want a long-term lease to protect their location, but it's better to negotiate a shorter lease with a series of extensions," says realtor and attorney Bruce Ailion from Re/Max. The benefit is that if default occurs, there's less liability for the remaining payments on the lease. Of course, the downside is that you may pay a higher amount in rent. Still, the extra cost may be worth it if you turn out to be unhappy with the space or contract and want to get out.
Negotiate build-out costs: If you're responsible for improvements to the property, be prepared to negotiate a few months of low or waived rent, advises Bethell. In some cases, you may be able to obtain a "tenant improvement allowance," which is an amount the landlord agrees to spend to renovate the space for the tenant's needs and is usually based on square footage. "A strong business financial history, other successful business locations, a long lease term, a large deposit and a good negotiator are all factors that can positively influence the negotiations in the tenant's favor," she says.
Understand your responsibilities: Your lease should make tenant and landlord responsibilities absolutely clear, otherwise you may find yourself embroiled in a legal dispute. Most commercial leases are "triple net leases," where, in addition to rent, the tenant is responsible for taxes, utilities and operating costs, for example. Discuss the allocation of responsibilities with your real estate broker and the extent to which your responsibilities are negotiable.
Get a noncompete clause: Rohde advises salon owners seeking a spot in a commercial plaza or strip mall to obtain a noncompete clause in the lease. This addition would prevent the landlord from renting space to any other nail salons. Getting the landlord to agree to such a clause might be a long shot for a new nail salon without a strong brand, but why not give it a try—after all, who needs extra competition?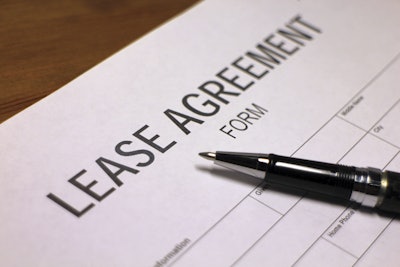 When you take the time to determine your budget, consider your business's needs and negotiate your lease terms, you're sure to find the right space where your nail salon can grow and prosper.
Do you have any tips for new salon owners looking for a space? Let us know in the comments below!
-Barbara Diggs is a freelance writer and copywriter based in Paris.
[Images courtesy of Getty Images]
This article was first published in the July 2018 issue of NAILPRO