It takes a lot to be a professional nail tech. You create beautiful designs while listening to your clients' troubles, you have a range of knowledge that covers both beauty and health, you are a part of a salon team that becomes (if your lucky) an extension of your family, and (most importantly) you can place the teeniest, tiniest media on a nail and create a masterpiece.
So, if you're so good at being a nail tech why would you miss Premiere Beauty Classic? Here are five reasons why you shouldn't miss out on this year's show!
1. Stay ahead of trends! Become the go to trendsetter in your area by learning the newest and upcoming trends. Featured brands include: CND Glacial Illusion Winter 2017 class featuring Toni Periatt, a Light Elegance Intro into the Future of Color class and Artistic Nail Design's Perfect Dipping.
2. Learn safety tips for both you and your clients, learn from top industry experts on safety practices. Experts include: Nancy King, Jaime Schrabeck, Ph.D. and Vicki Malo and hear them give their best advice on salon safety, how to handle at-risk clients, and how to navigate the "grey line" between medical and cosmetic services. Ohio based techs are also required to attend a 2-hour Safety and Sanitation course with Nancy King on the Main Stage both Sunday and Monday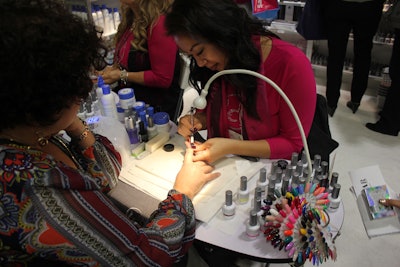 3. Try before you buy! What would the show be without products for techs to oogle at? Explore more than 300 booths with products and demos from your favorite brands! Some featured brands this year are: CND, Artistic Nail Design, LECHAT, Light Elegance. And this is not just for nails! Expand your salon services by checking out the Ardell Beauty booth, Evalash and GiGi.
4. Education hours? Check! Ohio and West Virginia Licensees can earn up to 7 CE Hours at Premiere Beauty Classic. There are 15 nail specific classes and over 200 overall classes to choose from! And don't worry, all of these classes are included in your show pass purchase. Click here for a full educational lineup.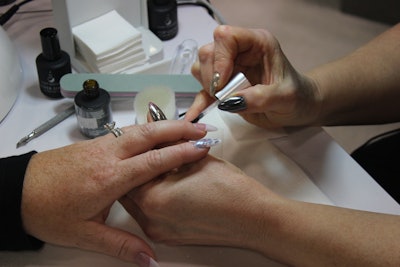 5. Last but not least… it's all about having fun!
Are you guys excited for Premiere Beauty Classic? Let us know in the comments below!
To learn more about this years show visit the website here.
[Images: courtesy of Premiere Beauty Classic]