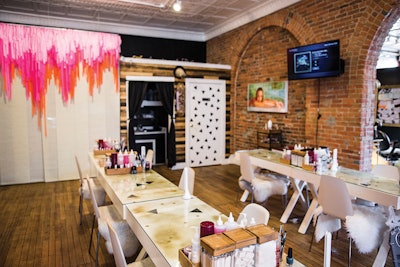 Lacquer Gallery salon features an eclectic decor, cutting edge nail art and a welcoming vibe.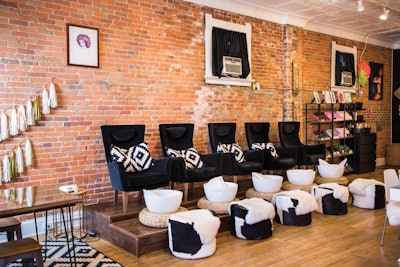 DISTINCTION
This Ohio-based nail salon is in a trendy and artsy area that features Victorian homes and small businesses. What sets us apart is that we focus on nail art. We also offer hair and color services, as well as facials, waxing and eyelash extensions.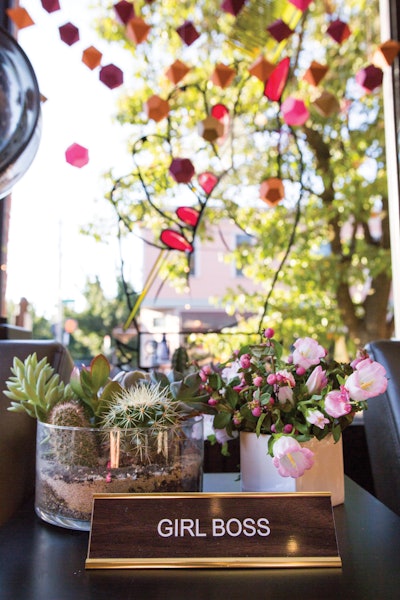 THE LOOK
The salon has the feel of a loft apartment, with wood floors and exposed brick walls. The decor mixes gold accents, modern pieces and work from local artists. Clients ask me all the time who designed the salon. The answer is, I did! I have eclectic taste, and I wanted to show that in my business. I collect things and find inspiration everywhere. The biggest struggle I have when I find a unique art piece is whether to bring it to the salon or hang it at home.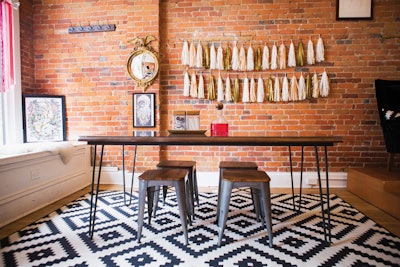 ADVICE
Be nice. I have made so many wonderful connections in the nail community, as well as my city, from being a kind business owner, networking and supporting other businesses. The salon's slogan is #SupportYourLocalGirlGang because, at the end of the day, we are all in this together. Additionally, I have the highest respect and appreciation for my staff. Without them the salon would not be what it is, and I would not have been able to build it as rapidly as I have.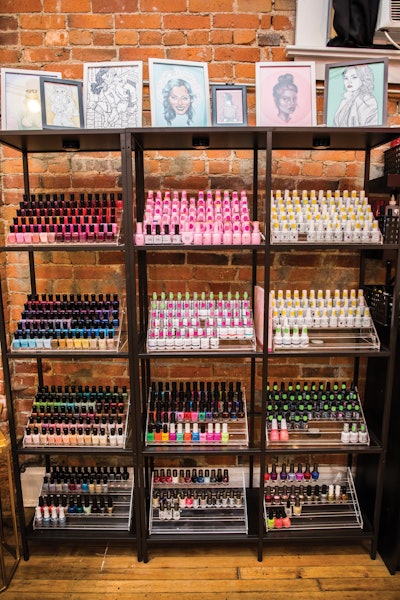 THE CLIENTELE
The Lacquer Gallery girl is typically 25 to 40 years old and she is an established and/or creative young professional. Clients typically spend $60 to $350 a visit for services that last up to two hours. We also have a growing male clientele.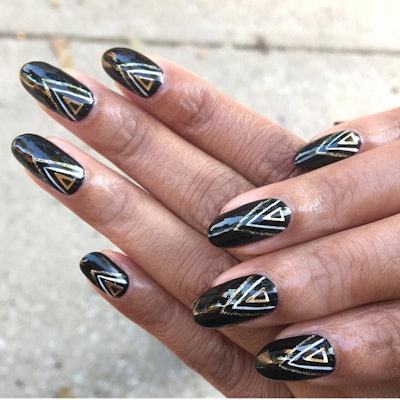 IN-DEMAND SERVICE
Our most popular service is our Gel Manicure (trim, file, buff, cuticle care and polish), plus Basic or Deluxe Nail Art. The cost is $45 to $55 and the service lasts 45 minutes to one hour.
SOCIAL MEDIA
I love reposting clients' photos and posting pop-up deals on Instagram. (Clients say that getting a pop- up deal is like winning a prize!)

THE GOODS
We use several brands, including Floss Gloss and Exclusive Nail Couture.
PRAISE
Clients say that our salon is the best. I opened Lacquer Gallery in February 2015 and since then it has grown from two employees to 18, and our client list has quadrupled.
Lacquer Gallery Facts:
Owner: Lisa Suárez-Brentzel
Year Opened: 2015
Address: 448 West 3rd Ave., Columbus, Ohio 43201
Phone Number: 614.230.2589
Hours of Operation: Mon. – Fri., 10 a.m. – 8 p.m., Sat., 9 a.m. – 6 p.m., Sun., 11 a.m. – 6 p.m.
Website: lacquergallery.com
[Images: Courtesy of Lacquer Gallery]
This article was first published in the March 2017 issue of NAILPRO