On Wednesday, December 7, MiniLuxe expanded its franchise further west with its first Los Angeles location in Brentwood.  In an evening of celebration, guests were able to explore the salon while also learning about the salon brand's features and products.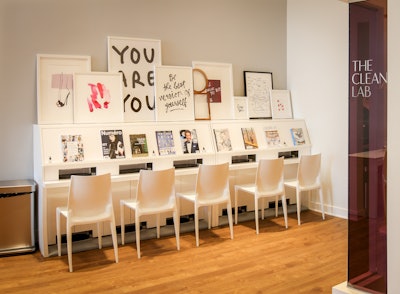 Heavily influenced by the fashion industry, MiniLuxe is proud to provide toxin-free services by their nail designers and editors. One of the salon's major features was the surgical-grade Clean Lab, which sterilizes and sanitizes all of the equipment used on clients, which not only benefits the clients but also improves the work environment of the nailpro employees.
Visual artist Shantell Martin was also in attendance of the opening. Commissioned to draw a mural on the salon's exterior wall, as well as the wall of the opening reception, she discussed her process as she works with the guests. Martin is also slated to do a line of specially designed nail polish bottles for MiniLuxe within the next year.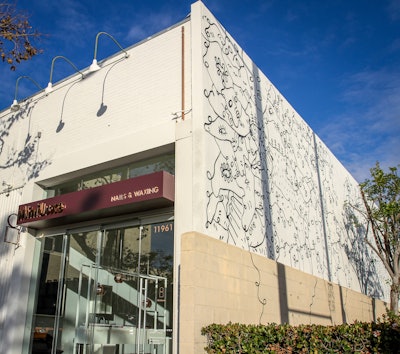 MiniLuxe Brentwood provides manicures, pedicures and waxing for clients for an affordable rate. As this is the first West Coast location for the brand, MiniLuxe will continue to open salons in Beverly Hills and Sunset Boulevard. Learn more about their services online. 
—Dale Arden Chong
[Images: Courtesy of MiniLuxe Brentwood]