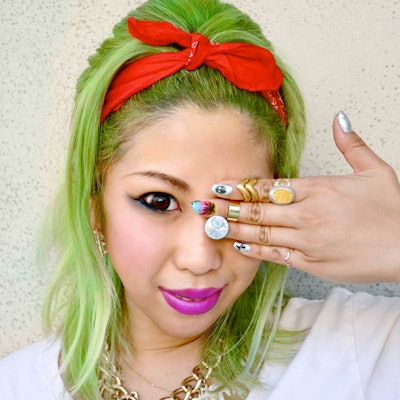 Meet Britney Tokyo, celebrity nail artist! We asked her a few fun questions to get to know her a little better…and here's what she said!
What was your first job?
In Japan, I was an actress and TV personality.
What inspires you?
Street and high fashion.
What was your childhood ambition?
I wanted to be painter when I was girl—and now I'm painting on nails!
My proudest accomplishment is…
I write a beauty column for Yahoo! Japan every week. I'm a nail artist, but I don't only do nails. I like all things nails-related.
What is your favorite type of music?
I listen to classical music every morning because my mom did the same when I was child. I especially like the piano and horns, and I even took piano and horn lessons!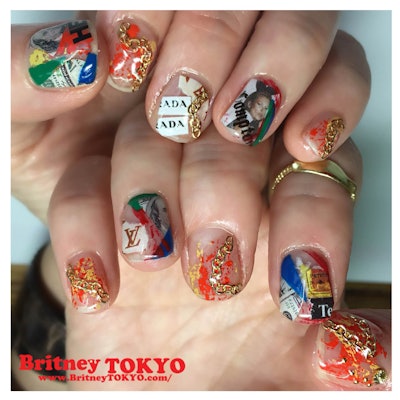 Are you a morning or night person?
100 percent morning person.
Who would you like to work with?
Fashion designers Vivian Westwood and Karl Lagerfeld.
My favorite type of food is…
Sushi. I'm Japanese!
My most recent impulse buy was…
A Mercedes Benz SLK convertible. My first car in the US was $900. This is my American Dream—lol!
I can't discuss nails without …
Talking about preparation. I truly believe that the basics are the most important part of nail art. And, of course, you can't forget to put in love!
Images: Britney Tokyo