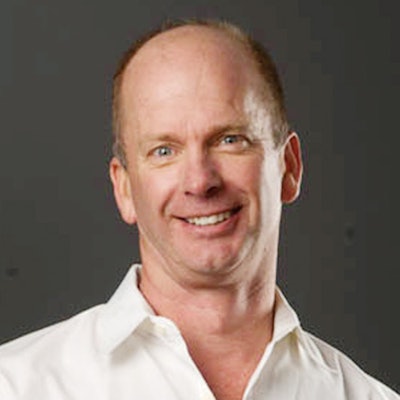 Meet the President of Light Elegance Jim McConnell in our Q&A!
NAILPRO: What was your first job?
McConnell: Working on a ranch. I left my life in Southern California for a very small town in Utah and helped shepherds work their sheep. I earned $16 a day and it was one of the best jobs of my life!
What inspires you?
The truth. I find truth in chemistry, physics and data. I honestly adore numbers and data; they are my life and dictate how I view reality.
Who would you like to work with?
Dr. Otto Bayer, the chemist who created polyurethane chemistry. Polyurethanes are used in fingernail products and they also constitute seating and bedding foams, car paint, adhesives, car bumpers and much more!
My proudest accomplishment is…
Going on a date with my wife Lezlie. She is wonderful and has changed my life, both personally and in business. Lezlie's strengths are different than mine and together we can accomplish more than I could accomplish on my own.
Lezlie and I in our Light Elegance ad!
My guilty pleasure is…
Single malt Scotch.
My first job in the industry was…
Starting Light Elegance. I created the brand for the nail technicians who worked for Lezlie in her salon, using their input.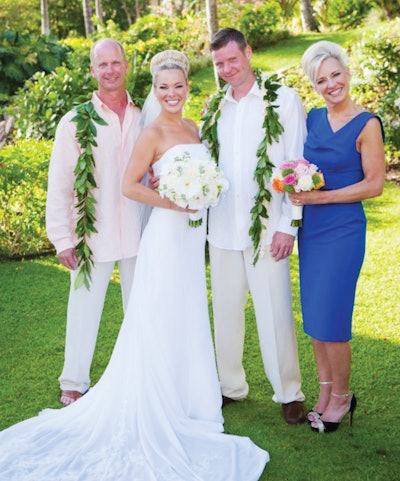 Me, my daughter Lexy, her husband Joseph and Lezlie.
My favorite song is…
"Redneck Yacht Club" by Craig Morgan. It's about friends who gather on a lake to celebrate life.
Describe your perfect day.
Wake up early and snow ski in the morning, golf in the afternoon and water ski in the evening, followed by dinner with my family (with whom I have spent the entire day!)
I can't discuss nails without…
Smiling. Fingernails are so small and yet so very important to me. I believe we are able to change the lives of our nail technicians and their clients, and it's a blessing to work with my family.
My first grandchild Quinn.
Images: Jim McConnell