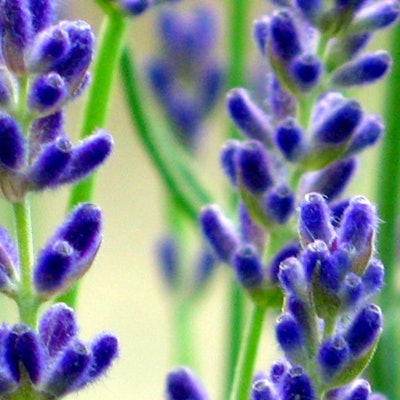 This soothing service from Naturally Chic Nails in Chicago, IL combines healing treatments and lavender scents to create the ultimate spa experience. To enhance the service even more, set up a spa-like atmosphere with calming music and candles, and offer clients lemon water or tea.
1. Add 1 tablespoon of Epsom salt mixed with baking soda, 1 to 2 drops of lavender essential oil and a splash of vinegar to warm water. Allow client's feet to soak for 5 minutes.
2. Next, shape the nails, perform cuticle maintenance and pumice the feet.
3. Apply a lavender-scented sugar scrub to the legs and feet. Gently massage the scrub in small circles to exfoliate the skin, then rinse with warm water.
4. Next, add a few drops of lavender essential oil to an unscented oil and apply tothe feet. Then, wrap each foot with a warm towel to allow the oil to absorb into the skin.
5. Finally, clean the nail plates and apply polish. After letting the polish dry for a few minutes, perform 20 minutes of reflexology to finish the service.
[Image: Flickr via Andrea_44]