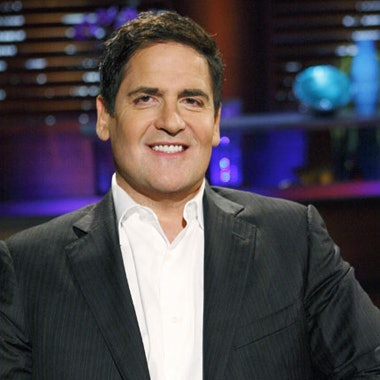 The Professional Beauty Association (PBA) and Cosmoprof North America (CPNA) are hosting Beauty Pitch at this year's PBA Beauty Week in Las Vegas. The newest addition to PBA Beauty Week, 2015 Beauty Pitch allows established and up-and-coming beauty or personal care product companies the unique opportunity to present to a panel of top investors including renowned entrepreneurs Mark Cuban and John Paul DeJoria. Five finalists will have the chance to pitch to the panel live as part of PBA's Business Forum on July 12, 2015, at the Mandalay Bay Convention Center. One winner will receive a one-year mentorship from Mark Cuban and/or another will receive possible funding from a reputable private equity firm.
Now, just in time for Beauty Pitch, judge Mark Cuban answers everything you need to know about successfully pitching your ideas during 2015 Beauty Pitch. Check out the Q&A with Creative Age President/CEO Deborah Carver and Mark Cuban below!
Deborah Carver: What are you looking for in a Beauty Pitch company?
Mark Cuban: "I dont have any preconceived notions. I look for a business that can scale and people who are capable of scaling it."
DC: For companies that didn't make the list of Beauty Pitch finalists, what can they learn from watching the presentation? What advice can you give companies who are trying to break into the beauty industry?
MC: "It's always smart to try to learn from what others are doing. You never know where you are going to pick up an idea."
DC: You were the Keynote Speaker at Cosmoprof North America last year and are now a Beauty Pitch judge; why do you think it's important to support the beauty industry?
MC: "I think its one of the most entrepreneurial industries in the world. There are more rags to riches stories [in the beauty industry] than just about any other. I just think its fun to try to be part of. You never know who will be the next John Paul!"
DC: What do you think is the biggest mistake that beauty companies make when trying to enter the market?
MC: "Underestimating their competition. We tend to think our products or services are just enough better to get people's business. Usually thats not enough. You have to be compelling and obviously differentiated, not just better."
 
The 2015 Beauty Pitch application deadline has been extended until Tuesday, May 12. Find more details, here, and at www.beautypitch.com/rules.
[Image courtesy of YCC Agency]