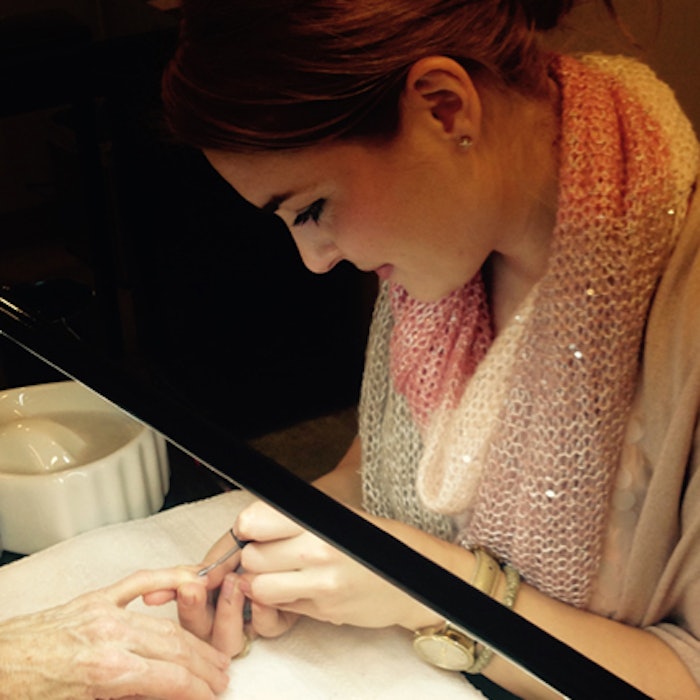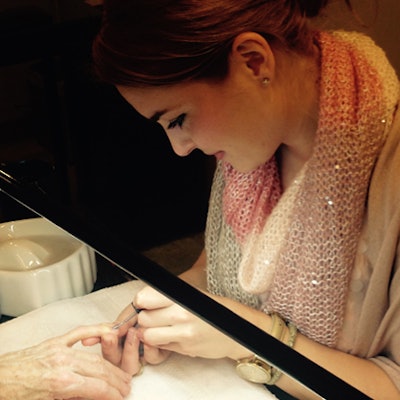 There's nothing wrong with walk-ins, but developing a loyal client base takes your business to a whole new level. Whether it's your outstanding customer service, amazing nail designs or your fabulous massage technique, keeping your appointment book full is an art. Nail techs Jelena Sapic and Neung Khunsri from Joseph Michael's Salon and Spa share 5 helpful tips for retaining your clients!
1. The Extras: It doesn't take time or money to offer shoulder massages or hot towel wraps during a manicure and clients LOVE them! They are little extras we do that they won't get anywhere else.
2. Birthday Bonus: We send a Happy Birthday email to all our clients with a $5 OFF your next service certificate. It's amazing because they ALL use them!
3. Reward Card: This is a professionally printed card we can keep track of their appointments on. Every 10th manicure is free. Clients love this!
4. Technical Excellence: It may sound obvious, but taking pride in the work you do makes a difference! We take pride in not rushing our services and making sure that we are offering our clients the best manicure or pedicure, in the cleanest environment, possible.
5. Quality Products: We are lucky to have a business that allows us to use high quality products, because there is a difference! We use predominantly OPI, CND and Nail Tech. Our massage lotion is Epicuren, a high-end spa cream and oil blend.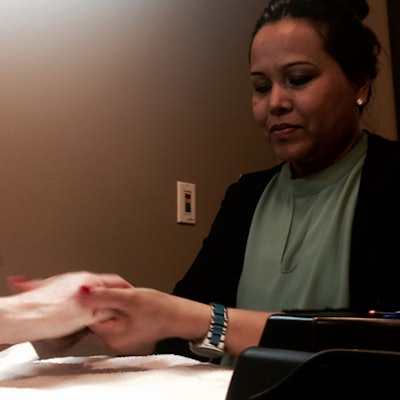 [Images courtesy of Jelena Sapic and Neung Khunsri]