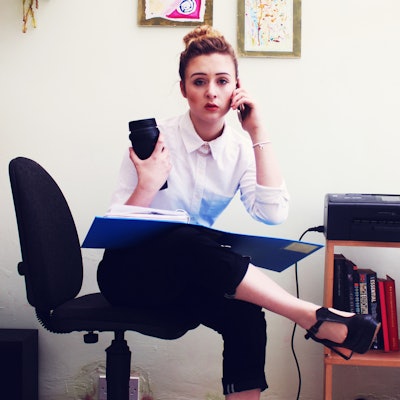 A successful business isn't built overnight – it takes a lot of time and plenty of elbow grease. Remaining successful depends upon the way you treat your competitors and clients. We all know the original Golden Rule: "Treat others the way you would like to be treated." Carolyn Gable, who used the customer service skills she learned as a waitress to make her multimillion-dollar business a success, shares four more Golden Rules:
1. Don't knock the competition. Never say anything negative about your competitors – you never know who could be listening. That flippant comment you make about the quality of the salon down the street could come back to bite you!
2. Get personal. Business – and life – success comes down to building relationships. Get to know your employees and clients. Reach out to the community and interact with your clients so they get to know you as a person rather than just a business owner. Attracting new clients is only one part of your business – don't neglect the clientele you already have. Constantly think of new and better ways to service your current customers – create a salon newsletter or offer them special deals to thank them for their patronage.
3. Hire positive employees. The first person a new client usually interacts with is your receptionist. One who's friendly and helpful will help make a great first impression – and that will encourage the client to return.
4. Have a life. Success is great, but don't sacrifice your friends and family by spending so much time at your salon that you neglect them. Maintain a balance between your work and personal life. Success will be even sweeter!
[Images: AnnieAnniePancake via Flickr Creative Commons]