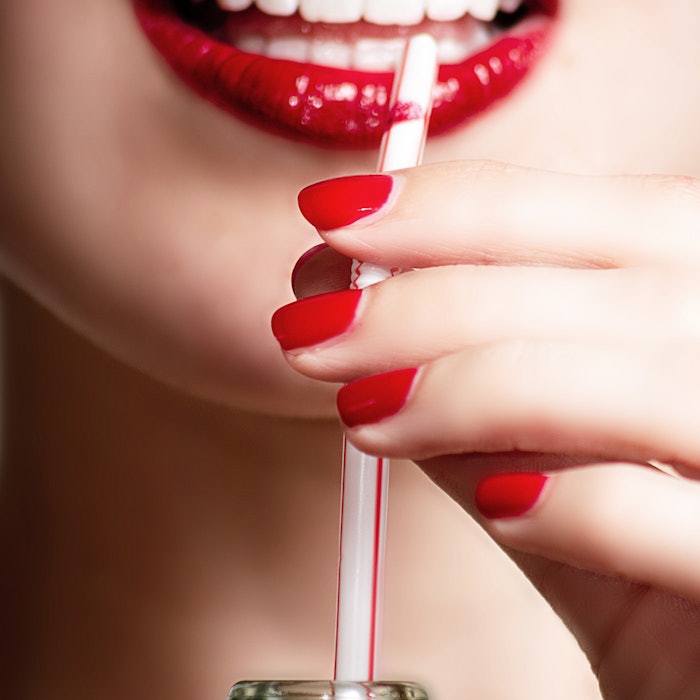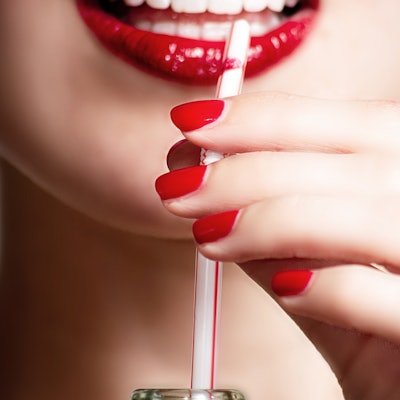 When you have the best job in the world, you can't keep to yourself about it! Real salon owners and nail technicians share why they're happy they chose to do nails for a living and why it's the best profession in the world.
1. Because you become a part of people's lives.
Hope Szymanski: "Being a tech, you hear so many stories happy and sad. It's so much fun to be a part of a brides special day, doing something special for a birthday, or helping someone relax after a loss/stressful time. We aren't just techs we are friends, therapists, a support network."
2. Because it can literally be your creative escape.
Veronica Villanueva-Campbell: "When I started my career I had 3 small babies and was in a very abusive relationship. The only reason I decided to go to nail school was because I knew getting my psychology degree was going to take way longer and I needed to escape ASAP! I had a plan and 6 months after getting my license, my kids and I were out of that hell hole and started living a peaceful life! 20 years later I am a salon owner and I love my career and this peaceful life I worked so hard to achieve!"
3. It's better than Victoria Secret.
Erin Larsen: "It's like [my clients] can face anything when their nails are looking well manicured and beautiful. The same as when you have a matching set of beautiful lingerie… Watching someone walk in to my salon, embarrassed and ashamed of their hands or feet, and walking out taller and prouder.. It's enlightening, and special."
4. Because you need independence.
Trina Maiers- Hull: My husband didn't see it necessary for me to go to school. Only himself. So after the divorce and very little time and money to my name, I enrolled. I was always artistic, but to bigger canvases, and always dreamed of owning my own business. This was quite a challenge and with the help of my parents, I started my nail business.
5. …And to still be a mom.
Leslie Healey: "With a hubby that travelled a lot for work and two small kids (3 & 1) I decided I needed a career that allowed me the flexibility to work my own hours and be a stay at home Mom as well."
6. Because you can be the boss.
Denise Shadwell Draper: "I have had many jobs, but nothing that I could say was 'exciting or rewarding.' When I was 30, I decided it was finally time to give nails a try. I went to school 17 years ago. I have now owned my salon for 16 years now and I will be 46 in January. I have a great group of girls, a thriving business and definitely earn a great living."
7. You get to socialize with the other grown-ups.
Robyn L. Fell: "After many years struggling with the school system and finding out my child had a rare syndrome, [I became a nail tech so that] I was able to spend more time on him, yet get my "adult" time in, meet new people, and know that everyone comes in happy, leaves happy! Plus I made great wages! My son is 21 now, and still needs 24 hour supervision. But I still feel the same as my first day working. Do what you love and you'll never work a day in your life!!!"
8. Because pretty nails > endless paperwork
Hannah Laraway: "I was in HR and didn't want the stress anymore, so I took a significant salary drop to retrain in nails. I am about to embark on a new venture making people happy instead of the horrid things I had to do within HR."
9. Because it can help save your life.
Jamie Peery Warren: "I underwent a double lung transplant when I was 28 yrs old back in 2007 (due to Cystic Fibrosis) and after surviving that, I decided I would pursue things that make me happy. I've always been a creative & artistic person and wanted to do cosmetology since I was 18 years old, but never followed that dream until a year ago. It's a flexible career that gives me the ability to control my schedule and work around my health."
10.  Because you can help heal people!
Shelly Farrington: "Being able to help people through a skill that many consider a luxury has been a blessing. Giving a pedicure to someone who struggles to walk and seeing the difference in circulation and overall appearance in their feet is amazing. Hearing that their next day of therapy they were able to walk three times as far is incredible."
11. Because you don't have to sit quietly in front of a computer all day.
Marie Ann Kimpel: "I'm an extremely talkative people person and I love to hear story's and bond with people. My clientele was wonderful…like a family."
13. Because, sparkly things.
Gloria Kois: "[As a nail tech,] I get to play with glitter."
14. Because you get to do mini-makeovers all day long.
Sara McGhee: "It is truly a joy to take a woman that is feeling lackluster and have her come out radiating because a good manicure truly does go a long way and there is nothing more fulfilling then seeing a client's demeanor change and feeling ready to take on the world."
15. Because you can avoid hefty student loans.
Denise Cramer Groves: "I was working as a Mental Heath Therapist and even spent 85k getting my Master's only to find out that I didn't like therapy as much as I LOVE doing nails. I can still listen to my clients but I'm not obligated to solve their problems in an hour. Clients even joke that they get free therapy with every nail appointment."
16. Because you can have blue hair and a nose ring if you really wanted.
Kate Sawley: "Sick of dead end jobs that gave me no satisfaction. Find a job you love, and you'll never work a day in your life. Now I can be myself without having a 'boss' standing over me. I can have tattoos. And I can do nails and get paid for it!!"
17. Because it's like getting paid for a hobby.
Briana Critchell: "I get to banter, play with paints, make miniature sculptures, and tackle challenges like making a French set look good on badly bitten nails; and people pay me to do so!"
18. Because your clients become your closest friends.
Jackie Melendez Embroz: "When I was sick with breast cancer 5 years ago, it was so amazing to see all my clients be there for me as I have been to them. In this world loyalty, people who trust you, and having a job you enjoy can be so very challenging. Going to work knowing I survived and had the opportunity to give back makes me happy I picked my profession. I truly love what I do!"
Have one of your own? Add it by posting in the comments below.
[Images: Getty/Titus Winters Photography]