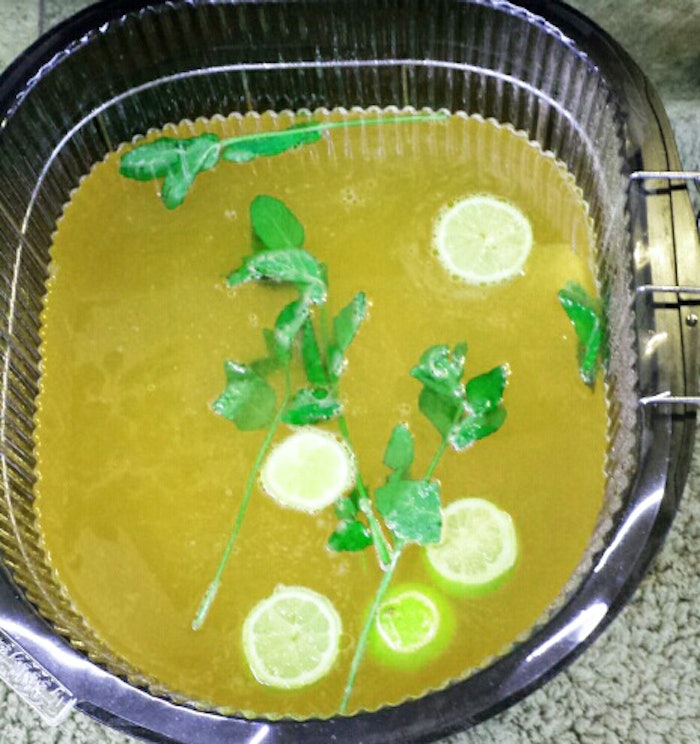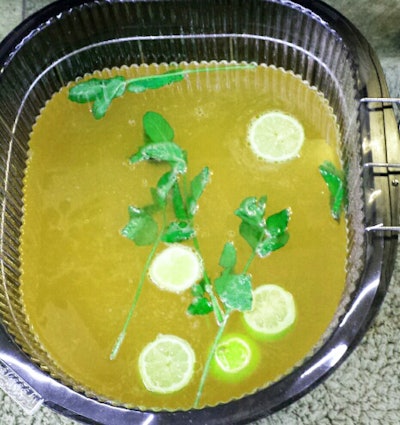 Heather at Top of the Pines Hair & Nail Salon in Lakeside, AZ offers her clients a premium pedicure service that can't be turned down during the summer months. Freshly sliced oranges and/or lemons are both used for their anti-oxidants, Vitamin C and anti-aging purposes. Lemons also help reduce the inflammation associated with pain and rheumatoid arthritis, and its citric acid lightly banishes dead skin cells, cleans pores, and lightens freckles and age spots. Here's what she includes in it:
INGREDIENTS: (providing season permits)
Fresh lavender or essential oils: Adding either oil or fresh buds to a hot bath will promote relaxation and ease tired muscles, and has natural antiseptic properties.
Fresh peppermint: Inhibits the growth of many different types of bacteria and fungus, relieve minor aches and pains such as muscle cramps and sprains and provides a cooling sensation to the skin good for minor sunburns, itching and skin irritations.
Scented Epsom salts: Eases stress and relaxes the body, helps muscles and nerves function properly. Helps eliminate toxins from the body. Soothes sprains and bruises. Eases migraine headaches. Exfoliates dead skin and makes feet smell delightful.
Tea tree oil: Supposed to improve circulation, regular use keeps away fungi. ?
Citrus-scented mask: Used to re-hydrate and smooth the skin.
Takes approx. 1 hour
Starts at $55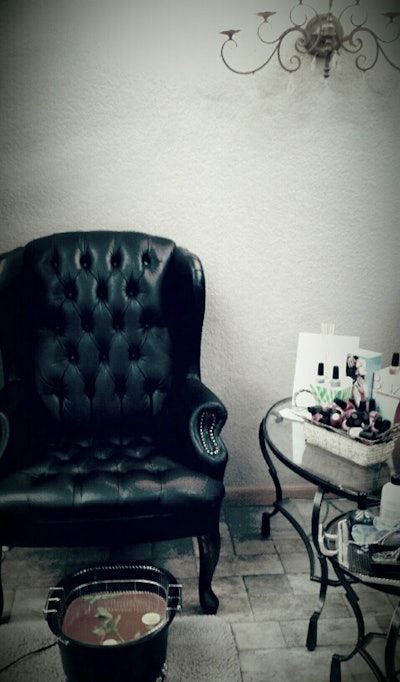 The mystique of the salon!
Find Top of the Pines Hair & Nail Salon online:
Website: topofthepinessalon.com
Facebook: facebook.com/pages/Top-Of-The-Pines-Hair-Nail-Salon/107555525974268
Google+: plus.google.com/109062575249168869955
[Heather of Top of the Pines Hair & Nail Salon]