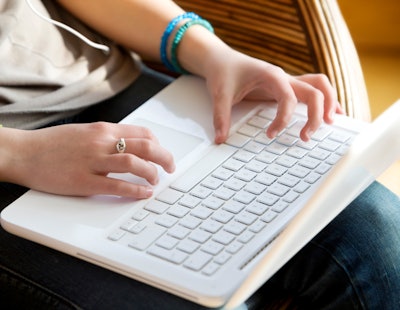 Get your salon noticed by sharing your work, images of your salon, and day-to-day experiences with clients via blogging. While having funny, interesting, and engaging content (which you likely already have, of course!) is important to your blog, it doesn't mean much if no one can find you in search results. Check out these 6 tips for increasing your ranking in search engines and get more readers!
Be different: Realize your blog is one of many, and you need to stand out of the crowd. Have original content, descriptions, swatches, voice and stick to it – your own personal spin keeps your readers coming back.
Rename your photos: Be sure your photos show up in Google Image results as well. Change the file name of your photos to reflect the name of the polishes used or the design you are showing. Also, fill in those "Image Description," "Title" and "Alt Text" fields with an accurate description as well. Google Images sorts this information and can connect readers with your blog.
Put the keyword in the title: Make sure the essential words (nail polish brands/names, for instance) are in the actual title. Think about what someone looking for your content would search for, and use that language in your titles and headings.
Link within your blog: Linking to relevant posts within your blog keeps readers on your page for longer, and thus puts your blog higher in search engine rankings. So when listing the polishes needed for a certain design, link to your previous swatches of them!
Lengthy posts: Though it's not a hard and fast rule, search engines often give preference to longer posts. While you shouldn't fill your post with gibberish, being thorough is encouraged!
Use the tools: Most blogs, such as WordPress, display stats about what your readers are searching for already. However, you can amp up your game and get more info via plugins from Yoast or Google Webmaster Tools.
[Images: iStock]