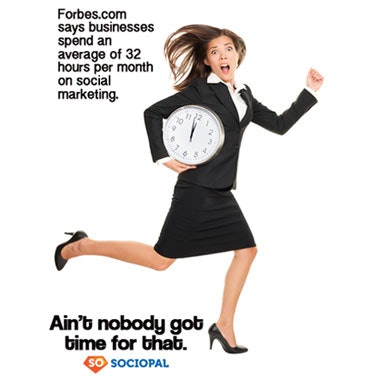 Keeping in touch with business and personal contacts is integral to your success as a nail salon owner. In fact, an online survey recently estimated that 81% of small business leaders use social media to increase visibility and find new business. For nail salons in particular, social media promises big rewards: connecting with customers, visibility and self-promotion. In fact, 80% of all Americans use a social network, and those Americans are more likely to spend their money with brands or companies they interact with on the Internet.
The rub is that consistently updating and maintaining multiple social media accounts is time consuming and tedious. Let's break it down into three manageable steps:
1. Collect business and marketing materials. In order to promote your business via social media, you need to bring together any electronic materials specific to your branding. This could mean a company logo, photos of your nail art, business goals, happy customer stories, media links and any other information that you want to get out to your clients.
2. If you don't have the time to update each site individually, sign up for an online application that manages multiple social media sites simultaneously. Try HootSuite, TweetDeck or Sociopal. These sites allow you to schedule posts from multiple social media accounts.
3. Set aside 30 minutes a week to schedule posts. Try to vary your posts between original and suggested content, but do it all in one sitting.  Make your posting consistent so you'll remain visible to your customers.
[Image and article courtesy of Jennifer Brenner PR]