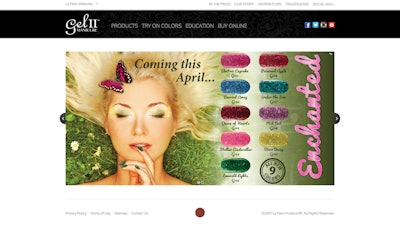 The Gel II website got some work done! A little text here, a new image there, and an entire new elegant design is up and running. The new design and layout features the original content mixed with new and improved features such as the Products page, Try on Colors page, and a social media wall.
The Products page has been enhanced to include the newest items from Gel II including Gentle Soak, Super Shine, and Ultra Thin. Product descriptions accompany all the new and old items, plus links to purchase items at geltwo.com
The most interactive addition to the site is the improved Try on Colors page. Nail length and skin tone can be adjusted to your hearts desire to test out all 130+ chic colors. Tabs with each Gel II collection make searching for that perfect color a cinch! The gorgeous color selection gives amazing clarity and hi–resolution to clearly depict the true luster of each polish hue.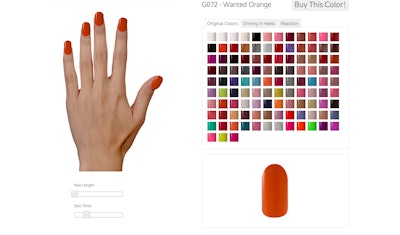 And for all those social media lovers, the Social Wall, contains every post and photo from Facebook, Twitter, Pinterest, and coming soon, Instagram. It's one–stop shopping to get caught up and inspired with the latest Gel II colors and nail art designs.
To learn more about Gel II, visit the new geltwo.com website!