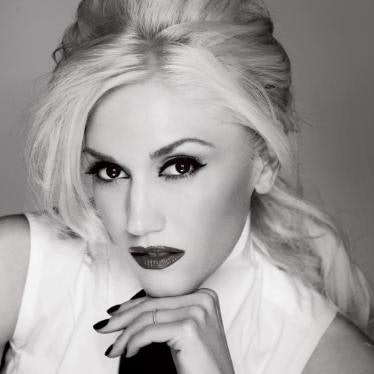 She's a singer, rockstar mom, fashion designer and style darling, but Gwen Stefani will add one more iconic role to her resume: International face of global beauty company L'Oreal Paris. Stefani, known for her trademark platinum blond hair and red lips, was announced as the new face on Friday, Jan. 14.
"I can't believe I get to be one of the L'Oreal Paris girls. I love playing dress up, on stage or shooting videos, it's always been one of my favorite parts of being in a band," enthuses Stefani. "And to get to work with such a modern, talented group of people is really exciting. I'm a lucky, lucky girl."
L'Oreal, the parent company of Essie Cosmetics, is happy to welcome her to the roster of celebrity spokeswomen. "Gwen's unique personal style and vivacious spirit, together with her career accomplishments in both fashion and music, makes her an inspiration for women everywhere, and an exciting addition to the L'Oreal Paris family," shares Karen T. Fondu, president of L'Oreal Paris USA.
---
Post your nail art in our Users' Nail Art Galleries » and share, vote or link from your own nail art blog! Don't miss our  digital edition for step-by-step nail art » and check our website's nail art archives » for nail art you might've missed!
---
Stefani will represent her own vision of beauty alongside the other L'Oreal faces, including as Jennifer Lopez, Milla Jovovich, Diane Keaton, Beyonce Knowles, Diane Kruger, Evangeline Lilly, Andie MacDowell, Julianna Margulies, Eva Longoria, Freida Pinto and Kerry Washington.