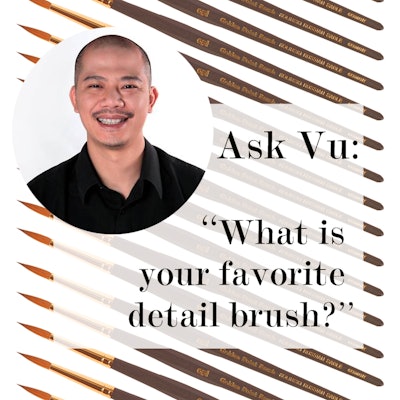 Expert nail tech and artist Vu Nguyen answers your biggest nail questions!
 
Q: "What is your favorite brush for tiny details and lines?"
—Rose Resendez-Soria, via Facebook
A: "I couldn't live without my OPI Golden Pointe Brush. It has an extremely fine point to allow for ultimate control, plus the length of the bristles provides versatility. I do everything with this brush: ombre, French, portraits, negative space and much more!"
If you have a burning nail question you'd like to ask, email nailpro (at) creativeage (dot) com with subject line "Ask Guest Editor." Your question may be answered in the print magazine or online!
[Images: OPI]