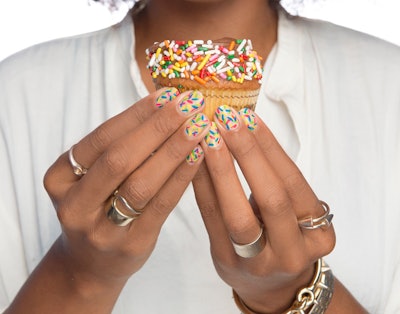 Did you know you can manipulate Q-tips to work as a disposable striping or dotting tool? Celebrity manicurist Kimmie Kyees showed us how to do exactly that to create this sweet sprinkle design!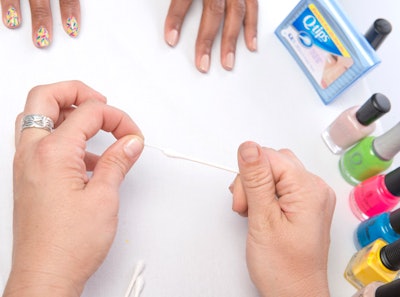 Step 1: Transform four Q-tips® Precision Tips™ cotton swabs into  a striper brush by pulling cotton loose from the tip of each and twisting tightly. Trim unruly ends if needed. Paint nails using a nude polish.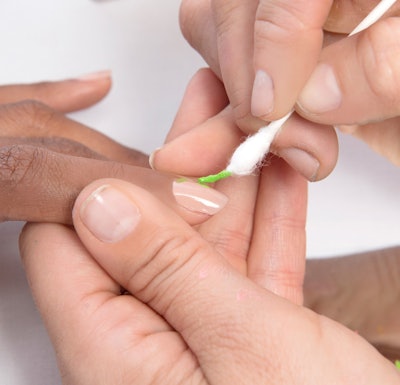 Step 2: Pour green, light blue, yellow and pink polishes into separate sections on a plate. Dip one Q-tips® Precision Tips™ cotton swab striper brush into the green polish. Apply 4-5 small lines to each nail to resemble sprinkles.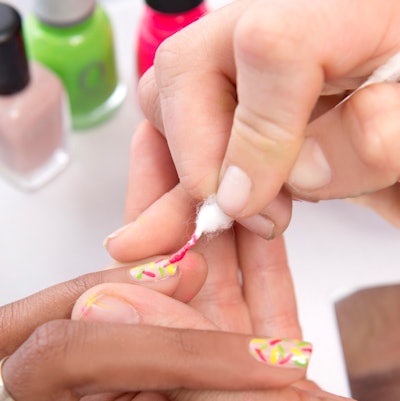 Step 3: Repeat process with a new brush for each color.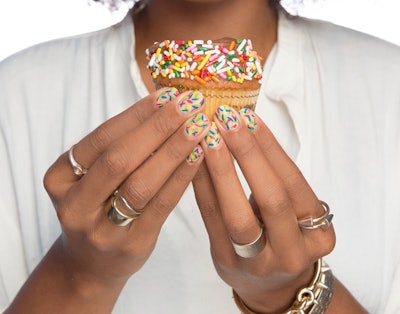 Step 4: Seal the sprinkled look with top coat. Done!
[Images: Q-tips, Kimmie Kyees]