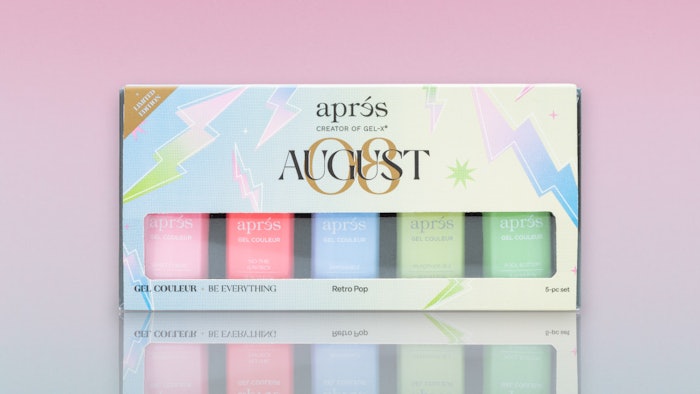 Courtesy of Aprés Nail
Aprés Nail recently launched their August Gel Couleur Set - Retro Pop for nail techs to add to their kit.
This limited edition collection of 5 fun pastel shades is your pass to creating the ultimate retro nail look or sweet nail art this summer.
Shades include: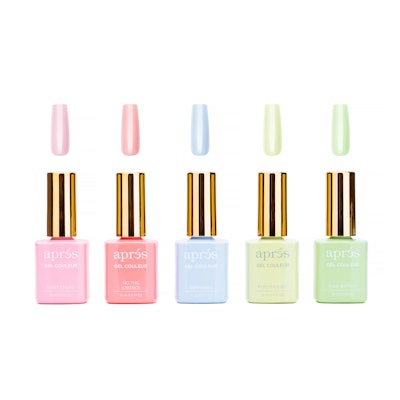 The collection is now available on Aprés Nail's website, or you can buy each shade individually.