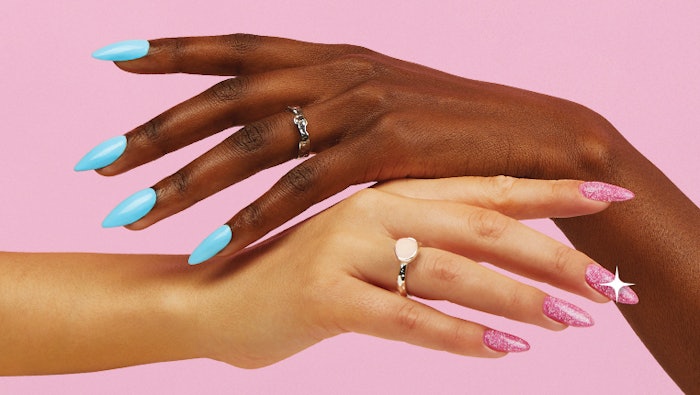 Courtesy of The GelBottle
The GelBottle Inc. has launched two new colors inspired by Barbie. 
The dynamic duo — Doll and Ken — are the perfect pair for your Barbiecore obsessed clients. 
Doll is a flashing pink glitter gel with a white and silver shimmer for an extra reflective finish. Ken is a highly pigmented sky blue polish that is as dreamy as Ken himself. 
Both colors are available now, sold separately or together, on The GelBottle's website.