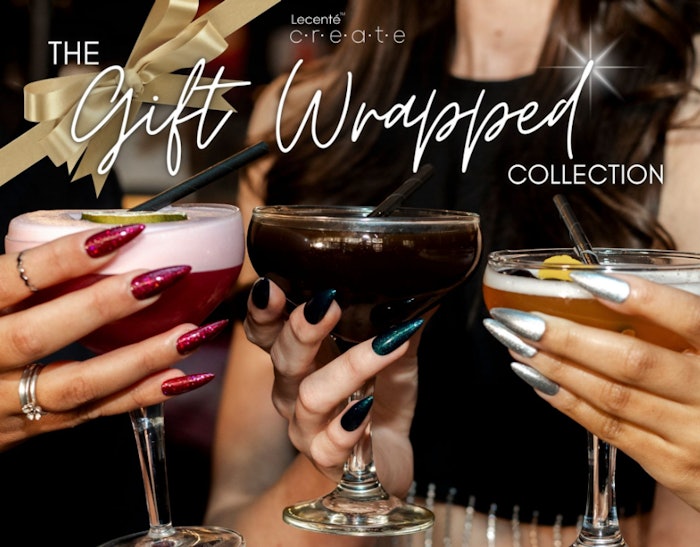 Lecenté's Gift Wrapped collection has arrived just in time for the festive season! 
The Lecenté Gift Wrapped Collection comprises eight glitter gels, four glitters, three flakes and three foils, all in new holiday shades. 
The collection is named after the new glitter gel shade Gift Wrapped, the perfect sparkly green for party season.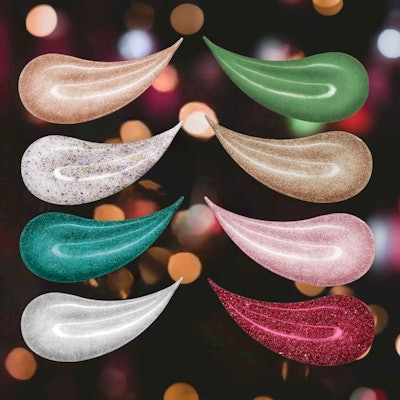 New glitter gel shades in the Gift Wrapped collection include: 
Bauble - Metallic rose gold gel polish
Fairy Lights -  Multicolored glitter in clear gel polish
Gift Wrapped - Dark teal glitter gel with shimmery deep green-blues
Halo - Bold silver metallic gel polish with a shimmer finish
Mistletoe - O

live-green glitter gel with gorgeous golden undertones

Puddin' - Sweet golden treacle brown glitter gel polish
Sleigh All Day - Rose-pink glitter gel polish
Sugar 'n' Spice - R

ich cranberry red with pink glitter shimmer
These holographic glitters in wonderful Christmas shades have extra sparkle, and the multi-sized pieces make them really stand out!
Foxtrot - Warm orange-red glitter featuring orange, blue and silver shades
Mambo - P

ink-purple glitter with pink, purples and black hues

Waltz - Glitzy holographic glitter with black, silver and purple tones
Samba - Pink-

gold glitter with flakes of red and purple throughout
These new super-fine iridescent flake colors change appearance over light and dark gel polishes.
Supernova - Subtle purple/pink (light gels); bold, bright orange/green (dark gels) 
Magic -  Subtle purple/pink (light gels); bold, bright green (dark gels) 
Timebomb -  Subtle blue/purple (light gels); bright pink/orange (dark gels)
Nothing says cozy more than tartan. The collection includes the following four new sweater-weather foils perfect for Christmas nail art. 
Spellbound - Traditional festive red tartan 
Darkest Night - Black tartan with red accents.
Milan - Cream tartan with red, black and white stripes
Rio - Red and black diagonal tartan with a transparent base
The Lecenté Gift Wrapped Collection is available now. 
Follow us on Instagram and subscribe to our free daily newsletter to receive the latest news for nail professionals.