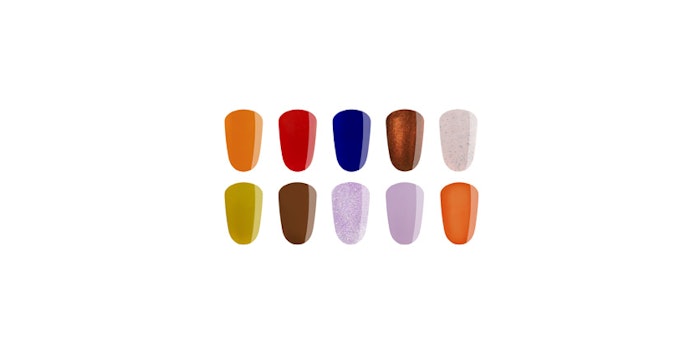 Courtesy of The GelBottle Inc.
House of TGB features 10 shades that are bold, timeless and inspired by the glamour of high fashion.
Atelier: a retro-futuristic burnt orange.
Iconic: a silky scarlet red. 
Signature: an inky sapphire blue. 
Vintage: a dark brown base infused with copper.
Dolce: a textured stone with black flakes. 
Legacy: a warm mustard green.
Monogram: a warm brown with yellow undertones. 
Spotlight:a cool-toned lilac light-up glitter.
Boutique: a cool-toned lilac.
Amber: a glass-effect orange.