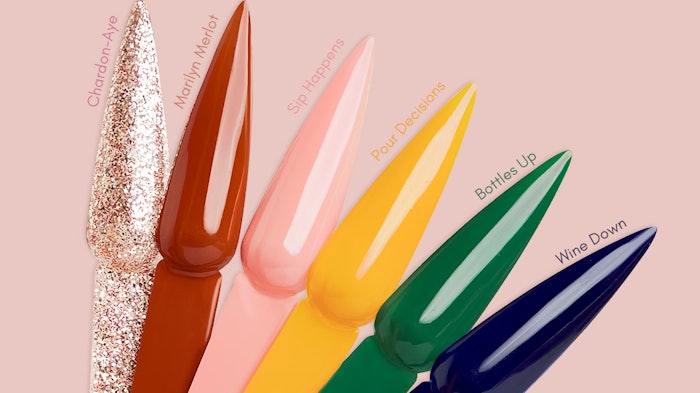 Courtesy of Kiara Sky
The collection features six brand-new fall colors to choose from, in gel, lacquer or dip formulations.
Each color was carefully selected to complement all signature fall trends.
"I cannot believe I do not have colors like this already! Kiara Sky continues to impress me time and time again with beautiful and unique colors that my clients actually want! The pigmentation and richness of these colors is incredible, and I cannot wait to use these for fall and winter!" said a Kiara Sky nail educator.
Shades in the Wine Down collection are:
Bottles Up: A rich and sultry emerald green
Wine Down: A midnight blue
Chardon-Aye: A blend of rose gold and gold glitters
Marilyn Merlot: A rich brown
Sip Happens: A light dusty pink
Pour Decisions: A dark mustard yellow