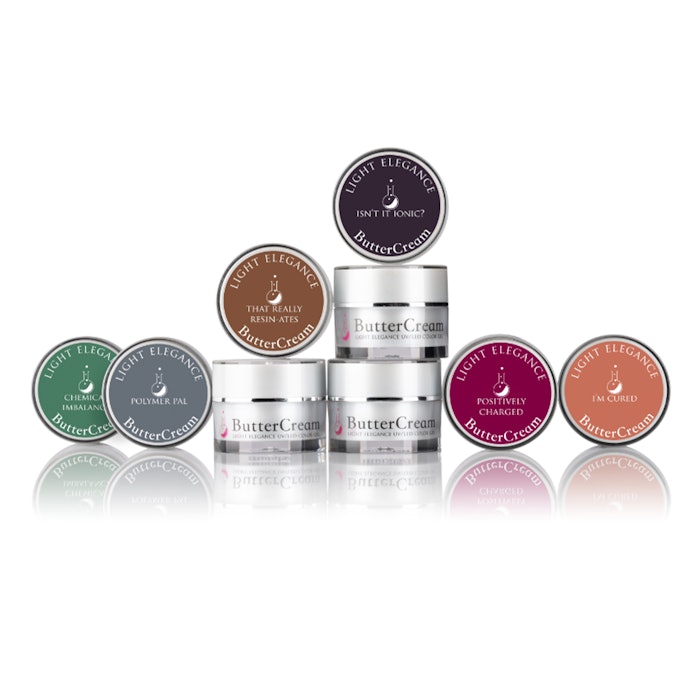 Courtesy of Light Elegance
Light Elegance has released a new fall 2021 ButterCream collection: Power of Science.
Light Elegance is a leading innovator of 100% HEMA-free, professional-grade UV and LED gel nail products and acrylic nail systems.
The collection features six new shades formulated to be the perfect addition to any fall look.
Shades in the Power of Science collection include:
Chemical Imbalance: A sage green with lots of depth.
I'm Cured: A creamy neutral terracotta and a combination of red and orange.
Isn't It Ionic?: A black-purple that is muddled and complex.
That Really Resin-ates: A must-have for neutral brown lovers!
Positively Charged: A creamy rich fuchsia, combining purple and pink.
Polymer Pal: A creamy washed-out denim that is a little more on the gray side than the blue side.