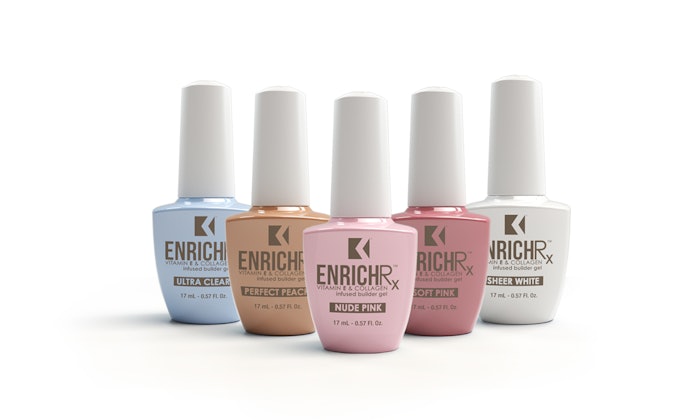 Courtesy of KUPA Inc.
KUPA EnrichRx is a UV/LED-cured builder gel that comes in a bottle and can be used to sculpt or add strength to natural nails. This builder gel contains a collagen and vitamin E-infused formula.
EnrichRx comes in five shades:
Perfect Peach
Nude Pink
Soft Pink
Sheer White
Ultra Clear
To apply EnrichRx:
Prep and apply a base coat to the nails.
Brush on a thin coat of the gel, and cure for 30 seconds in a MANIPro Glo Lamp.
For nails with additional length, apply two more coats of EnrichRx to build strength and apex.
EnrichRx can be removed using a MANIPro Passport to reduce bulk down to 90-95% and then soaked off with acetone for 15-20 minutes.