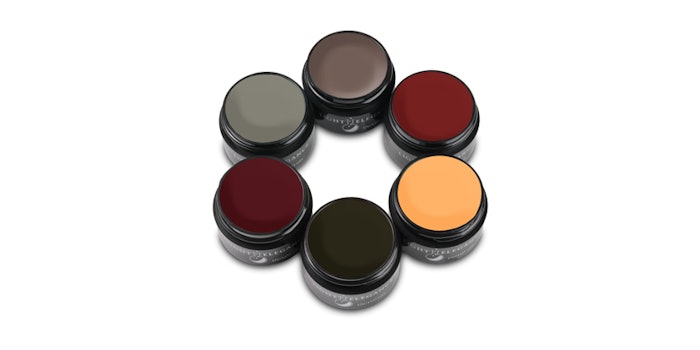 Courtesy of Light Elegance
Light Elegance is a leading innovator of 100% HEMA-free professional-grade UV and LED gel nail products and acrylic nail systems.
The collection features 12 shades, of warm neutrals, browns, yellows and taupes.
"When looking at the fashion trends for fall 2021, we instantly fell in love with the warm neutrals, browns, yellows and taupes. These shades filled us with feelings of nostalgia and longing for adventure, so we decided to embark on a classic adventure for our fall inspiration and theme," said Lezlie McConnell, co-founder and co-owner of Light Elegance. "The Venture into Beauty collection required us to break out our binoculars, old-fashioned cameras and wicker suitcases to explore colors that both took us on a journey and allowed us to accent fall's modern looks."
Color Gel and P+ Color Gel Shades:
Road to Zanzibar: A creamy, perfect brown-taupe.
Graceful Gazelle: A creamy, rich and warm red-brown.
Grazing the Grasslands: A creamy, subdued butterscotch yellow.
Pack Your Passport: A rich, dark-cream, olive green.
Beauty Through the Lens: A wine-brown with a beet-red influence.
Khakis and Cameras: A creamy, soft neutral as the perfect khaki grey.
Glitter Gel and P+ Glitter Gel Shades:
Trunk Full of Love: A medium grey with tiny specks of dark grey and shiny silver pieces.
Safari Sweetheart: A dark fuchsia with small to medium glitters with flashes of lighter pink a touch of gold sparkle.
Tour Guide: A combination of brown and gold glitters.
Nairobi Nights: A fine sparkle with a navy-blue base twinkling with rainbow iridescence throughout.
Kiss Me in Kenya: A mauve base with sparkles and tiny salmon glitters.
Adventure Awaits: An antique diamond glitter that is soft, with a light touch of gold.
P+ Gel Polish is a HEMA-monomer free innovation, a hard-gel performance in a soak-off system. P+ Gel Polish lasts for weeks and incorporates a perfect blend of strength and flexibility formulated for the nail professional.
P+ is incredibly versatile, offering a solution for every service. Lush P+ Gel Polishes and Glitter Gel Polishes can be applied over JimmyGel, Lexy Line hard gels, acrylic or the all-new P+ QDbase coat. The innovative P+ QDbase coat is designed to accelerate the removal of P+ Gel Polish, allowing the product to soak-off in just seven minutes.